Hatkoti, called as the Valley of Stone Temples, is situated on the banks of the river Pabbar and is abode of Goddess Mahishasurmardidni (incarnation of goddess Durga) and has many stone temples. According to the Hindu mythology makes Hatkoti a place fit to be a pilgrimage with the convergence of the three water streams.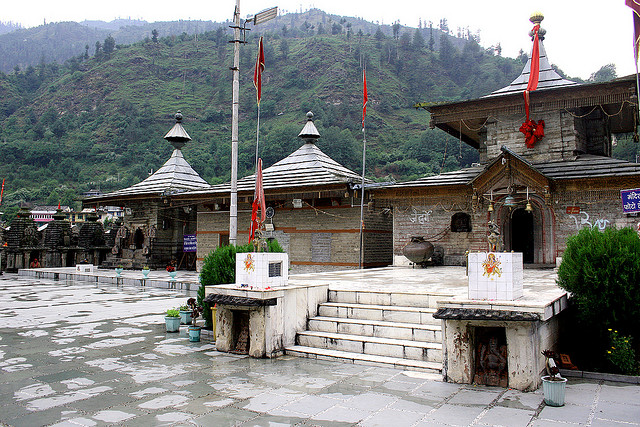 History
Hatkoti is believed to be the place where a fight took place between Lord Shiva and Goddess Parvati.
In the Mahabharat epic, the Pandava brothers are believed to have lived here.
Accessibility
Air: The nearest airport to Hatkoti is Jubbarhatti in Shimla, which is at a distance of 126 km from Hatkoti. Taxi cabs are available from airport to Sarahan at a rate of Rs 1,600. The nearest International Airport is Delhi.
Rail: The nearest major railway station is at Shimla, which is at a distance of 104 km from Hatkoti. Taxi and Jeep services are available from Railway station to Hatkoti. It costs about Rs 1,400.
Road: Hatkoti is connected to nearby cities through Himachal Pradesh Road Transport Corporation buses. Buses are available from Rampur (103 km) and also from Dehradun, Shimla and Jubbal.
Accommodation
One can stay at the Forest Rest House nearby or in one of the few hotels, which have mushroomed lately. Those looking for luxuries can go to Rohru, 10-km away from Hadsar.
Termperature
Summer 13 to 23°C, Winter -4 to 13°C
Best time to visit
March to November