Gopalpur-on-Sea is a beach resort gained its stature as a tourist attraction in the seventies. It was once a busy port that later turned into a calm and serene retreat for beach lovers. There is also a Light House on the beach (1965), which offers a spectacular 360 degree view of Gopalpur, the sea and a portion of the Chilika Lake.
Image Credit: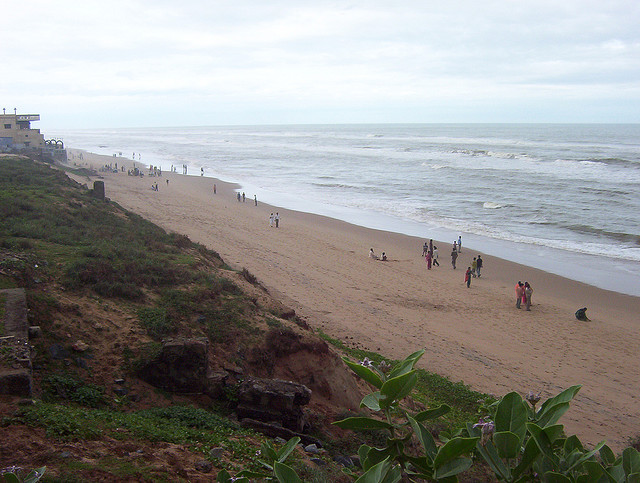 Accessibility
Air: The nearest airport is Biju Patnaik airport at Bhubaneswar, which is nearly 180 km away from the heart of the Gopalpur city. It costs about Rs 3000 by taxi cab. The airport is connected to Delhi and Mumbai. International travelers need to get connections through Delhi.
Rail: The nearest railhead is Berhampur, which is about 16 km from Gopalpur. Taxi fare from railway station to Gopalpur is about Rs 300. Berhampur is well connected to many major cities in India.
Road: State Road Transport buses are frequently available from Gopalpur to many nearby cities. Gopalpur is well connected by buses to Berhampur, Bhubaneshwar (180 km) and Puri (242 km).
Accommodation
Decent accommodation options with good hotels and guesthouses are available in Gopalpur.
There is no dearth of places to stay from star class hotels, tourist resorts and beach shacks. Luxury hotels offer rooms facing the sea, and come with all the frills you'd expect of a fine property. For a luxurious stay, try the Oberoi Palm Beach hotel - it''s expensive but well worth the money spent! Quaint old bungalows built at the turn of the century have been refurbished and are let out to tourists, while backpackers can head for economy options like the youth hostel.