Dharamsthala, literally means the land of Charity, is located at the scenic banks of River Netravati in the district of Dakshina Kannada in Karnataka. The city stands as a specimen of religious tolerance, social living and cultural preservation. Here charity is a way of life for the people and the populaces observe Dharam without any discrimination and hesitation. Thousands of pilgrims were fed by free meals in this place irrespective of caste, religion and creed. The visitors get free lodging as well in this city.
Dharamsthala, renowned as Kuduma eight centuries ago, is a famous pilgrim location of Jaina, Shaiva and Vaishnava communities. One can see the rare views of cultural and religious tolerance and well being through the worshiping of Lord Manjunatha (Shiva) and Jain Tirthankar at a common ground. Dharamasthala known for the 39 feet Bahubali monolith is attractive with beautiful landscapes, lush green surroundings with hilly regions and serene atmosphere. The aesthetic beauty of this place is really inviting for the religious people looking for meditation in solitude. The region is not much polluted and still keeps its calm and valued cultural heritage.
There are many nearby attractions in this place. These include the Manjunatha temple, ancient Shiva temple in Karanje, Manjusha museum and Vasanthamahal. The city is a great location to understand the medieval India culture, cultural heritage of various religious communities, community life and also the medieval architectural styles of Kannada. The city now holds many modern facilities for the enthusiastic travelers to have comfortable stay and religious visits.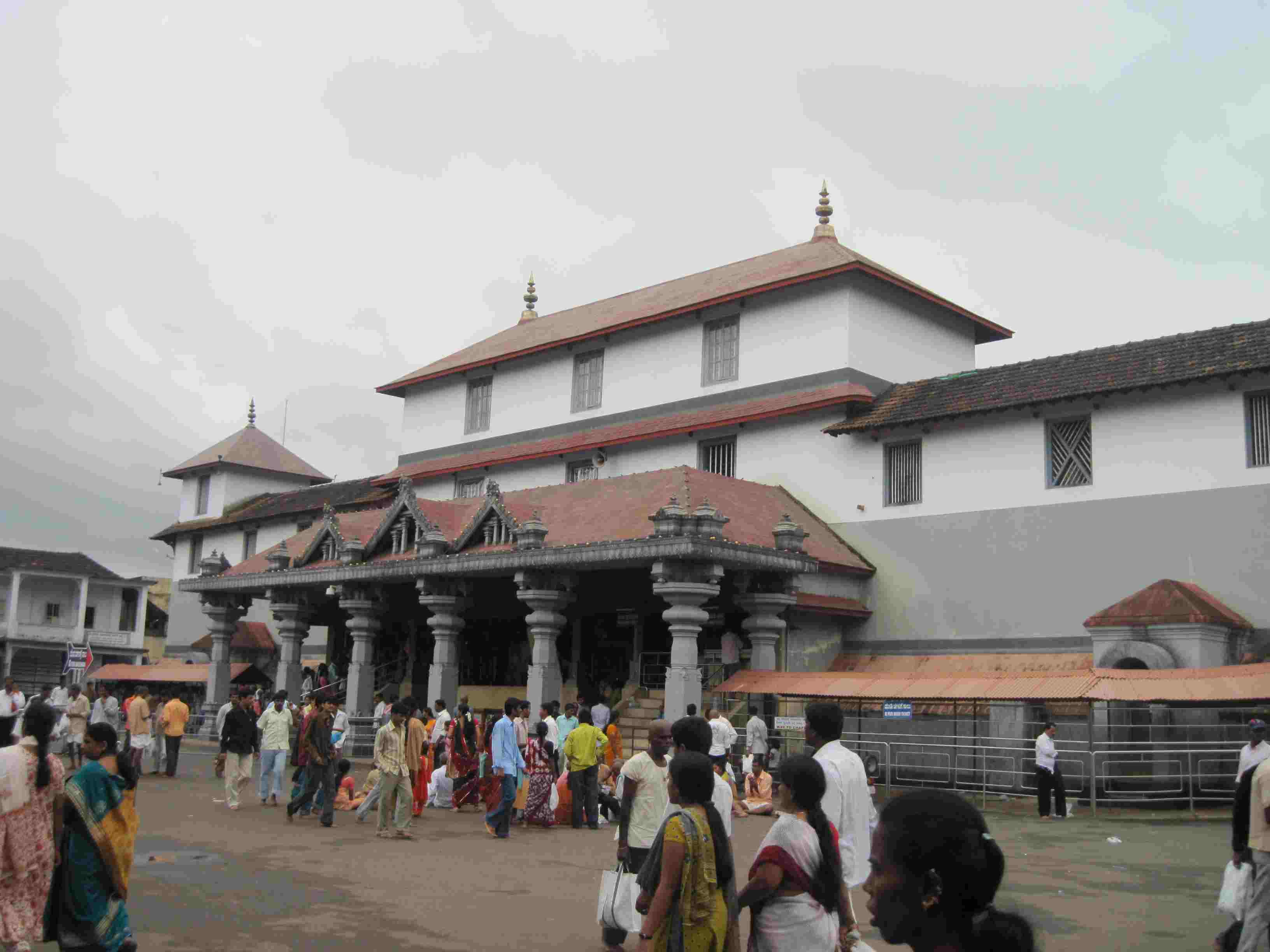 Accessibility
Air: The nearest Airport to Dharamsthala is Bajpe Mangalore International Airport, which is at a distance of about 65 km away. There are domestic flights operated from Mangalore to many major cities in South India. Pre-paid taxis are available from airport to Dharamsthala, taxis will charge about Rs 900.
Rail: Nearest major railway station is at Mangalore. Mangalore is a major junction connecting all major railheads in India.
Road: There are plenty of buses connecting Dharamsthala from all over the Karnataka state. Karnataka Road Transport Corporation (KSRTC) runs frequently from all nearby cities to Dharamsthala.