Dhanbad, also known as the "Coal Capital of India" or "City of Coal", is famous all over the world for its rich coal fields and industrial establishments: Tata Steel, BCCL, ECL and IISCO are some of the companies having coal mines here.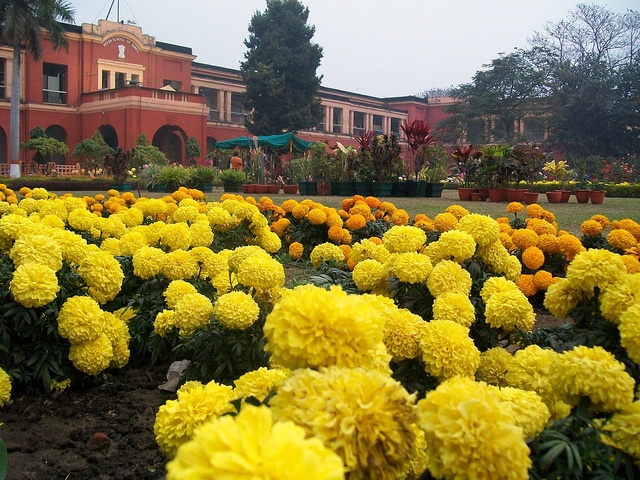 History
Dhanbad has a rich history of growth, urbanisation and migration of people. The early history of the Dhanbad is shrouded in mystery. Details of even later periods are difficult to trace. The present district used to be a part of Manbhum. In the Settlement Report for Manbhum (1928) it was stated that no rock inscriptions, copper plates or old coins were discovered and not a single document of copper plate or palm leaf was found, during the Survey and Settlement operations. The oldest authentic documents produced were all on paper and barely even a hundred years old.[3] Dhanbad was in Manbhum district from 1928 up to 1956.[4] However, on 24 October 1956, Dhanbad was declared a District on the Recommendation of the States Reorganization Commission vide notification 1911. And from 1956 to 14 November 2000 it was under Bihar. At present it is in Jharkhand, after the creation of state on 15 November 2000.
Accessibility
Air: Dhanbad was connected by Vayudoot Service with Patna and Ranchi which in turn connected by Indian Airlines services with Calcutta and Delhi.
Rail: Dhanbad has an important railway station on Eastern Railway and is very well connected with Patna,Calcutta and other important Cities in India.
Road:
Accommodation
Dhanbad is dotted with a number of good hotels which provide a comfortable stay to guests and suit all budgets. Some of the famous hotels of Dhanbad are Hotel Skylark, Hotel Black Rock, Hotel Ajanta, Hotel V.I.P, Hotel Hill Top, Hotel Trincas Savoy, Hotel Everest, Hotel Rajdoot, Hotel Vasundhra, Hotel Woodland, Hotel Samrat, Hotel Kunal, Hotel Rajhans, Hotel Prince, Hotel Poonam, Hotel Bonanza, Hotel Benzer etc.
Best time to visit
September to May
Famous For
Coal Capital of India