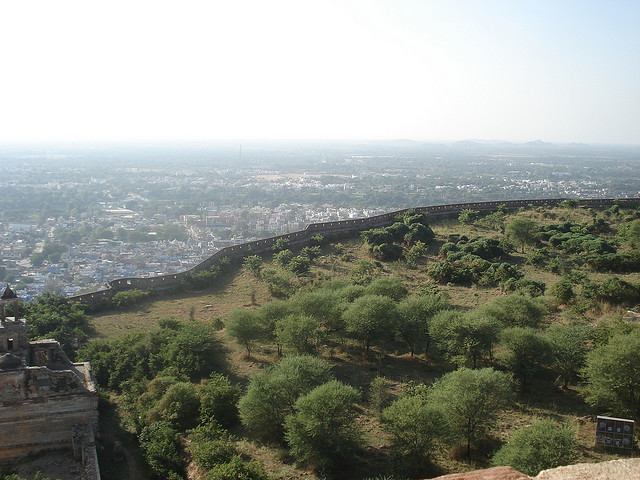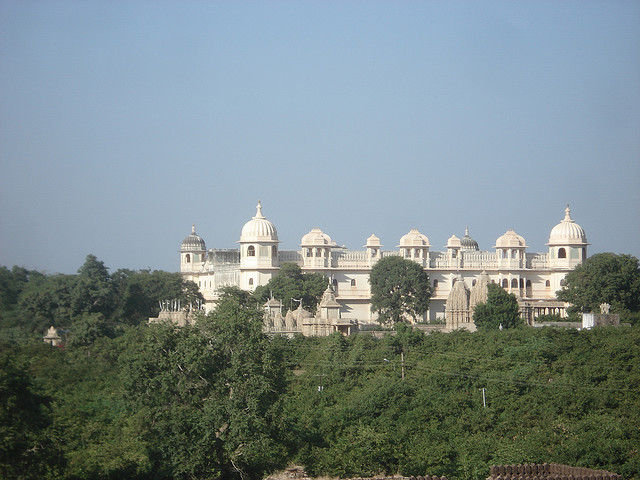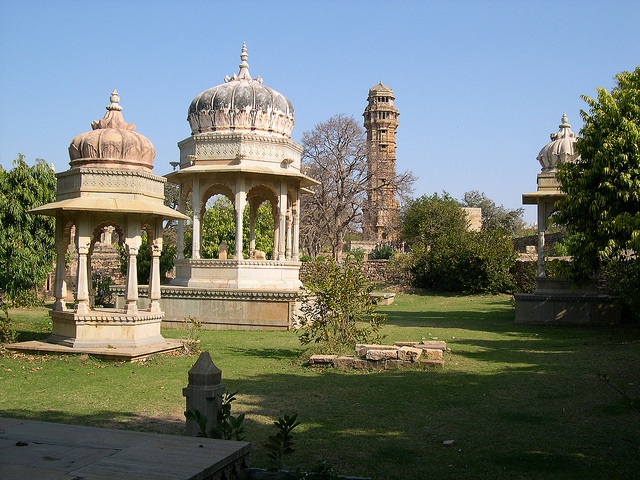 History
The history of Chittorgarh, which is one of the oldest cities of Rajasthan dates back to the 8th century. It was given as a dowry gift to Bappa Rawal, the founder of the Sisodia Dynasty when he married the last Solanki princess somewhere in the 8th century. Spread over a 7-mile long hill, the city of Chittorgarh was ruled by the descendants of Bappa Rawal till somewhere around the 16th century.
Chittorgarh was always a fiercely contested seat of power due to its strategic location. In fact Chittorgarh's history is fraught with some of the bloodiest battles of all times. It was sacked a number of times, the most famous attack being the one launched by Alauddin Khilji, the sultan of Delhi who was enamored by its then queen Padmini's beauty. The tale of this brave queen who sacrificed her life to escape dishonor is still sung about by the local musicians of Rajasthan. In fact the history of Chittorgarh is replete with the tales of its gallant warriors for whom honor triumphed over everything.
After Khilji's attack, Bahadur Shah attacked Chittorgarh in 1535 AD followed by a third one by Akbar in 1568. The last attack was the final straw and Chittorgarh never recovered from this attack. In fact, the city was never inhabited after that. Right now, this ghost town still reverberates with the tales of its past glory and the sacrifices made by its people.
Accessibility
Air: Chittorgarh is connected by air through Dabok Airport, also known as Maharana Pratap Airport in Udaipur, and is 90 km away from the city centre. Taxi charges about Rs 1500 from Dabok airport to Chittorgarh. This airport connects to Jaipur and Delhi. Nearest International airport is New Delhi, which is well connected to most of the major foreign cities. New Delhi airport is nearly 583 km away from Chittorgarh.
Rail: Chittorgarh railway station is well connected to all major cities in India including Jaipur, Ahmedabad, Udaipur and Delhi.
Road: Frequent bus services are available from Chittorgarh to all major cities in the state and neighboring states. Many tourist buses provide services between Chittorgarh and Jaipur (325 km), Indore (325 km) and Ajmer (185 km).
Shopping
Chittorgarh offers a fascinating shopping experience to the tourists. The historic city of Chittorgarh in Rajasthan is known for its range of exquisite handicrafts -metal ware, fabrics and shoes which come from the various villages in Chittorgarh.
While shopping in Chittorgarh, you can buy beautiful thewa jewellery (gold designs embedded in glass), colorful leather jutis (shoes) made of camel leather with embroidery on them and Akola fabrics (painted with vegetable dyes). The wooden painted toys from Bassi village are also items that can be ideal souvenirs with a distinct touch of Chittorgarh.
The main shopping centers in Chittorgarh are Sadar Bazaar, Rana Sanga Market, New Cloth Market, Fort Road Market, Gandhi Chowk and Station Circle.
Accommodation
Chittorgarh, a historic city in Rajasthan still retains the remnants of its chivalrous past. The hotels in Chittorgarh offer a comfortable stay along with traditional hospitality. Chittorgarh hotels will definitely make your stay in this historic city a memorable one.
The hotels in Chittorgarh range from luxury hotels to privately owned budget hotels and government guesthouses.
The most prominent luxury hotel in Chittorgarh is:
Hotel Padmini
Termperature
Summer 32-45°C, Winter 5-28°C
Best time to visit
October to March