Chiplun, meaning "The abode of Lord Parshuram", is an ancient town lying on the banks of the Vashishthi River in a valley with the eastern ghats to its east and Arabian Sea on the west. It is an industrial town catering to mostly pharmaceutical and chemical industries.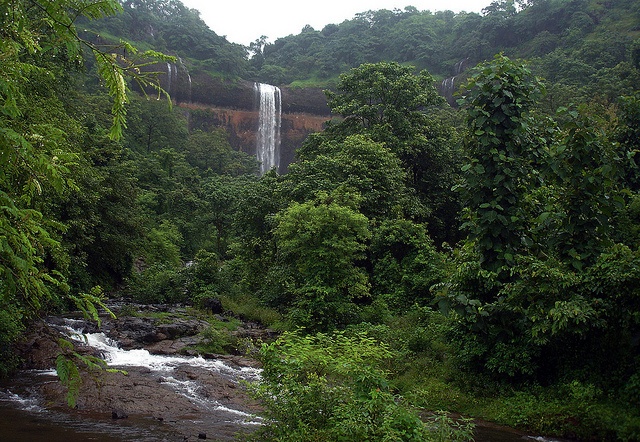 History
According to local tradition and folklore, Chiplun is the first home of the Konkanasth or Chitpavan Brahmans. Legend suggests that Parashuram stocked Chiplun with Brahmans and supplied the area with sixty ponds and sixty gardens. Of the sixty legendary ponds believed to have been dug by Parashuram, only the Ram-Tirth still holds some water.
During the 17th century Chiplun was still a queit village. In 1818, it was taken over by the army of the Ramoshis, who subsequently abandoned the town with the approach of British forces.
By 1826, Chiplun became a town of considerable importance. The Vaishiti river was navigable for decent sized boats and therefore, Chiplun assumed a role in regional trade.
Accessibility
By Air: Nearest airport is Chatrapati Shivaji International Airport, Mumbai, which is nearly 270 km from Chiplun.
By Rail: Chiplun railway station in the Konkan railway region is connected to Mumbai and Goa.
By Road: Many Maharashtra Government public buses are operating between Chiplun and many cities nearby.
Shopping
Chiplun is famous for Alphonso mangoes and jackfruit chips. Also handicrafts, kokum sherbet and dry kokum are also found in Chiplun. These fruits are available in summer. The mangoes are exported all over the world.
Location
320 km south of Mumbai
Best time to visit
October to February