Arki, which translates to "Sunny Place", is a hill station located at the Himalayan foothills and is close to the popular hill station, Shimla. The town offers an interesting mix of wooded hills and the outdoors, as well as history with forts, palaces, and temples to the visitors.
Sair Fair is an annual festival that is celebrated in Arki in the months of July and September. The noted buffalo fights are a part of this festival.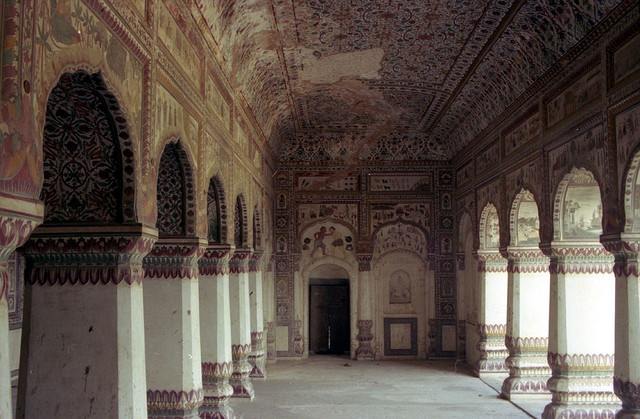 History
Once the capital of the princely state of Baghal, Arki has witnessed a good measure of turbulence in this area. Arki became the stronghold of an invading force of Gurkhas during the 'Gurkha Wars' that came to an end in 1815-16. About 1850, Raja Kishen Chand had the fort decorated with fine murals executed in the Pahari style. Here is a place packed with history and adomed with fine art.
Accessibility
Air: Nearest airport is Jubbarhatti Airport and is 40 km away from Arki. Taxi fare from airport to Arki costs approximately Rs 600. Chandigarh is another option which is 90 km away from Arki. Chandigarh to Arki costs about Rs 900 by taxi service. Chandigarh airport is connected to Delhi and major cities.
Rail: Kalka is the nearest rail station, which is about 73 km away from Arki. Taxi fare from Kalka to Arki is around Rs 900/-. Kalka railhead is connected to other cities in state.
Road: Buses from Delhi to Dharampur are regular. Dharampur is abou 30 km away from Arki. Dharampur to Arki taxi services are available costing about Rs 600/-.
Attractions
Sair Fair
The Sair Fair is an annual event held at Arki on sakranti of Ashwin (16/17 September). The fair is famous for buffalo fights. Local people train their buffalos for the event. The chief guest for the fair in 2009 was Govind Sharma the Local M.L.A. and other VIP's. The fair is attended by thousands of people every year.
The '''Sair Fair''' is an annual event generally held in Arki around July in honor of the god Banar Devta. The fair is famous for it's buffalo fights and the locals train their buffalos all year long for the event. While there is a lot of singing and dancing, the highlight of the fair remain the buffalo fights.
Termperature
Summer 15 to 20°C, Winter -4 to 14°C
Famous For
Sair Fair is an annual festival that is celebrated in Arki in the months of July and September