Patnitop, located in the Shiwalik belt of the Himalayas, is a beautiful hill resort of the Kashmir valley. The natural beauty, dense pine forests and flourishing green landscape of this hill resort makes it a popular tourist destination. Also a number of snow games like skiing add to the charm of the hill resort in winters. The river Chenab flows in close proximity to this location.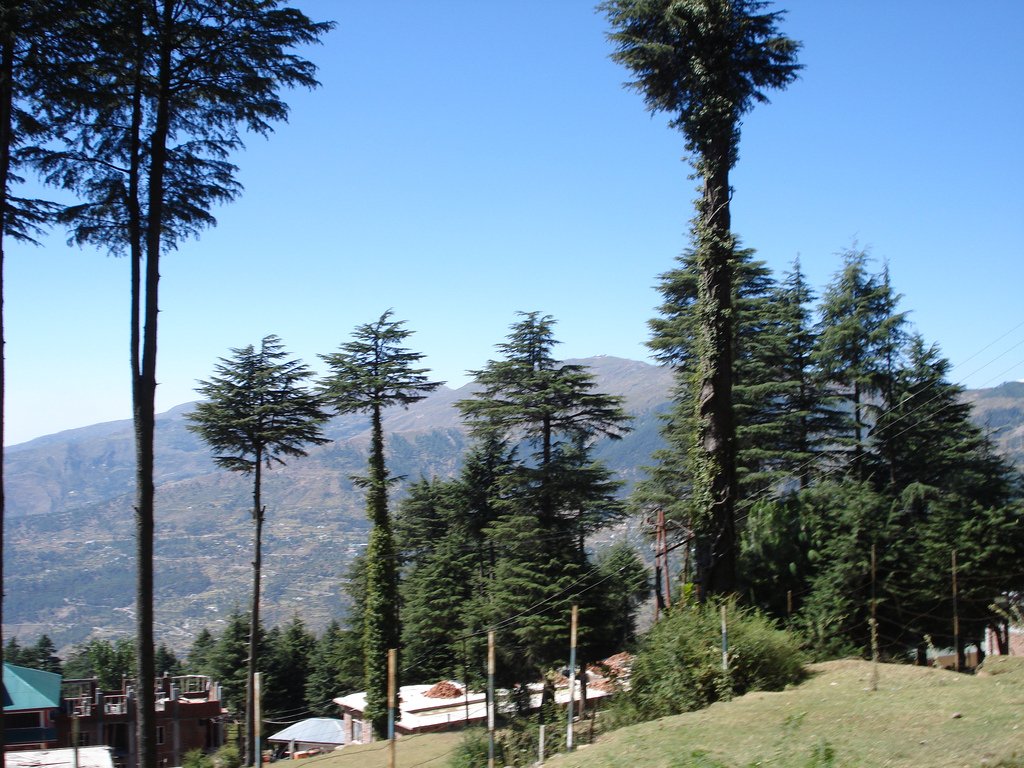 History
The original name of the hill resort was "Patan Da Talab", which means Pond of the Princess. This so-called name was given due to the fact that there was a pond in the meadows wherein the princess used to bath. Even today, a small portion of the pond does exist near the youth hostel. However, the British could not translate this name into English for their records and finally the name of Patnitop was given.
According to a legend, Patnitop is in the heaven, not because it is in Jammu and Kashmir that is already considered a heaven on the Earth. Actually, when the Mughal Emperor Shah Jahan came along with his wife Mumtaz Mahal here, he said the following words about this place: "If there is a heaven on the earth, then it is here, here, and only here!"
Accessibility
Air: The nearest airport is at Jammu at 100 Km and is connected to Delhi, Srinagar and Leh.
Rail: Jammu Tawi is the nearest railhead and is well connected to Delhi, Guwahati, Mumbai, Kolkata, Indore, Gorakhpur, Pune, Ahmedabad, Chennai, Bangalore and Mangalore. There are buses and taxis from Jammu.
Road: Patnitop is accessible to Jammu that falls on National Highway 1A which links it to Delhi via Jalandhar and is connected by national highway networking to all parts of the country. It is also connected by road to Kashmir, Ladakh and Srinagar.
Shopping
Patnitop does not offer opportunities to shop. For really compulsive shoppers, a few kiosks are located beside the meadow selling Kashmiri specialties- handicrafts, namdas (embroidered wool carpets), pherans (embroidered long shirts) and woolens. The Basmati rice one gets here is also of great quality. Pashmina shawls and exquisite hand - knotted carpets of silk and wool are some of the popular take aways.
Shopping is limited in Patnitop. The few goods and handicrafts are available in the small stalls and include warm tunics 'pherans', shawls, wicker-work and scatter-rugs 'namdahs'.
Accommodation
Despite being a small town, Patnitop is visited by lakhs of tourists every year. The town offers various private huts, tourist bungalows, budget hotels and luxurious hotels for comfortable and isolated accommodation. Most of the accommodation units are maintained by J&KTDC.
There are only a few hotels to stay and it is better to come back to Jammu in the evening. For security reasons, camping is discouraged in Patnitop.
There are plenty of accommodation facilities in Patnitop. Some of them are:
Subash Palace
Asia- The Oasis Resort
Green Tops
Vardaan Resorts
Things to do
Trekking
Patnitop is an ideal starting point for many short or longer treks to the nearby destinations or hills. The picturesque walks to nearby areas like Sanasar, Sundarani or Shiva Garh (about 11 km) are the real pleasures at Patnitop. These walks offer splendid view of the mountains in the Chenab Basin.
Skiing
The town receives heavy snowfall in winters. The snow covered slopes of Patnitop are perfect skiing sites, for beginners. For those seeking more adventure, Madhatop (5 km) is a more difficult spot.
Paragliding
Aero sports are quite popular in town. The months of May-June and September-October are considered most favourable for paragliding. Hot-air Ballooning is another popular activity in Patnitop.
District
Udhampur district
Best time to visit
May-June and September-October
Famous For
View Point Overlooking Chenab Gorge