Chandigarh is the best-planned city in India, with architecture which is world-renowned, and a quality of life, which is unparalleled. As the capital of the states of Punjab and Haryana, and the Union Territory of Chandigarh it is a prestigious city. The face of modern India, Chandigarh, is the manifestation of a dream that Pt. Jawahar Lal Nehru envisaged and Le Corbusier executed.
Serenity and a city are two diametrically opposite concepts, which however, get belied in the 'City Beautiful'. Chandigarh is a rare epitome of modernization co-existing with nature's preservation. It is here that the trees and plants are as much a part of the construction plans as the buildings and the roads. India's first planned city, is a rich, prosperous, spic and span, green city rightly called " THE CITY BEAUTIFUL ".
http://www.flickr.com/photos/infanticida/6203752397/
http://www.flickr.com/photos/infanticida/6204048377/in/photostream/
http://www.flickr.com/photos/infanticida/6204199085/in/photostream/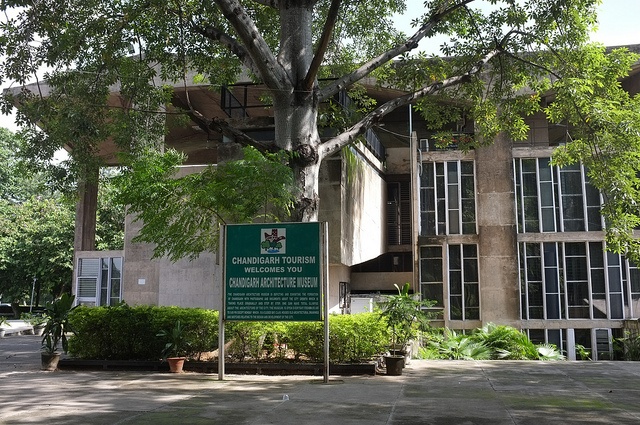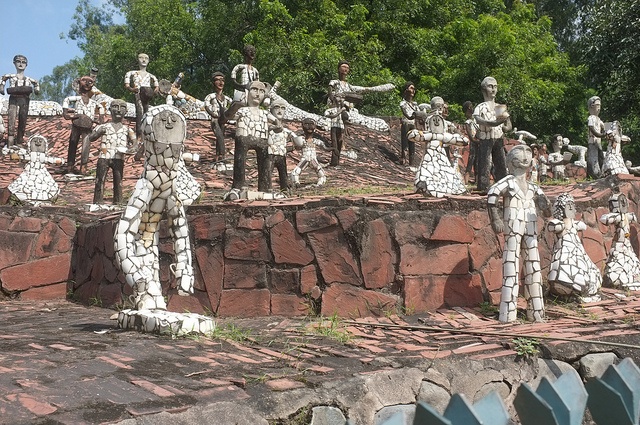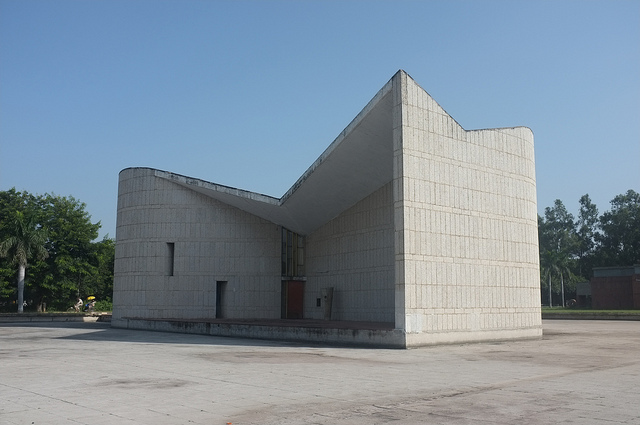 History
After the partition of India and Pakistan in 1947, the former British province of Punjab was also split between India and Pakistan. The Indian state of Punjab required a new capital city to replace Lahore as it was left without a capital city. Deriving its name from an existing village, Chandi (the powerful Goddess) – Garh (fortress) was symbolic of the new energy that powered a rebuilding mission in post-Independence India. It was built in 1953 because of the city's strategic location as well as the personal interest of Jawaharlal Nehru. On 1st November 1966, the newly-formed Indian state of Haryana was carved out of the eastern portion of the Punjab. However, the city of Chandigarh was on the border, and was thus created into a union territory to serve as capital of both these states.
Accessibility
By Air: Chandigarh has an airport just 11kms away from the City Centre, connecting with other major cities like Mumbai ,Delhi, Jammu, and Amritsar.
By Rail: Chandigarh is the terminus of Northern Railway and is well connected with Bombay, Delhi, Kalka and other major cities in India. There are two trains, namely, Shatabdi Express and Himalayan Queen that link Chandigarh with Delhi.
By Road: There is an excellent road network in Chandigarh: NH-21 and NH-22 run through the city. Chandigarh's Inter-State Bus Terminus, in the heart of the city at sector 17, is a busy focal point.
Shopping
Shopping in Chandigarh is altogether a different experience for tourists. The main shopping centre of Chandigarh city is located at Sector 17, here you will find a number of shops offering a variety of goods. Every evening the market becomes the most happening spot of the city and posh crowd add more to its charm. You will find a number of handicraft emporia in Chandigarh but there is as such no traditional items of the city. Usually these shops have a collection of handicrafts and handloom products from neighbouring states. While shopping in Chandigarh look for popular tip-turned-up jootis, colourful Punjabi dupattas, local woollen sweaters and shawls. Also buy the jams and juices brought from the state of Himachal Pradesh.
Accommodation
Most of Chandigarh's up market hotels are located in Sector 22, near the bus terminus. Since real estate prices are high, accommodation can be quite expensive. The best hotels offer all modern amenities, including multi-cuisine restaurants, swimming pools and money changing facilities. The Taj Chandigarh is a good choice in deluxe accommodation as is the Hotel Park View or Maya Hotel in the slightly lower category. Good clean mid range and budget accommodation is also available, as is free accommodation at one of the gurdwaras, in the city.
Plenty of accommodation options are available in Chandigarh, ranging from deluxe hotels to budget hotels. Equipped with the contemporary facilities the hotels of Chandigarh provide a pleasant stay to guests. Some of the noted hotels of the city are mentioned below :
Deluxe Hotels : Hotel Mountview (5 Star, Sector 10), Taj Chandigarh (5 - Star, Sector 17 - A)
Standard Hotels : Hotel Shivalikview (Sector 17), Hotel Alankar (Sector 22-A), Hotel Amar (Sector 22-A), Hotel Aroma (Sector 22 - C) , Hotel Maya Palace (Sector 35 - B), Hotel President (Sector 26), The Piccadily (Sector 22) and Hotel Sunbeam (Sector 22).
Budget Hotel: Hotel Parkview (Sector 24)
Attractions
Chandigarh Carnival
Chandigarh Carnival definitely deserves a mention when we are talking about the popular fairs and festivals in Chandigarh. The festival held in November in the Leisure Valley, Sector 10, promotes creativity and talent of the young as well as the senior citizens of the city and adjoining areas. Various competitions are conducted
for senior citizens like painting and clay modeling etc. pick and drop facilities are also provided for the senior citizens to avoid any kind of inconvenience.
Chandigarh Mango Festival
Chandigarh Mango Festival is held every year in the month of June at Pinjore Garden. The festival cum fair is celebrated with splendid grandeur and invites mango growers, agricultural universities and food industries from all over the country to participate and exhibit their varieties. The fair is drawing more and more crowds every year.
Festivals of Gardens
Festivals of Gardens is one of the popular festivals on the national calendar. It is a three day fiesta held in the last week of February in the Leisure Valley of Sector 10. The festival consists of various cultural programs; classical and folk dances, musical performances, flower shows and exhibitions by local artists. The festival was earlier called the Rose Festival but since 1997 it is known as the Festival of Gardens.
Termperature
Summer 20-41°C, Winter 5-24°C
Best time to visit
October to March