Bhavnagar is a coastal city, located in the Saurashtra region and is also known as Kathiawar. It is known as the cultural capital of Saurastra. It was once the capital of a princely state ruled over by the Maharaja of Bhavnagar and still exhibits the age old charm and royalty, which contribute to travel and tourism in the city.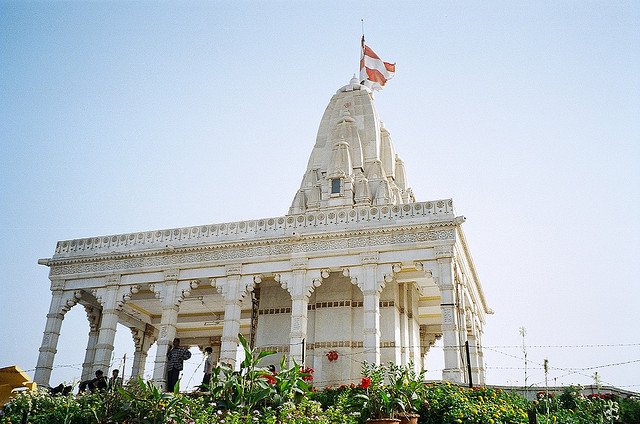 History
Bhavnagar was founded in 1743 AD by Bhavsinhji Gohil, the Suryavanshi ruler whose ancestors had migrated from Marwar five centuries earlier. The name Bhavnagar was derived from the king's own name, the suffix nagar meaning a city. It continued to be a princely state enjying the patronage of benign rulers till she was finally merged into India at the time of Independence and formed the erstwhile state of Saurashtra. It finally became a part of the present-day state of Gujarat.
Accessibility
By Air: Bhavnagar nas a airport well connected with Mumbai.
By Rail: Bhavnagar and Palitana are on the metre guage line of the Western Railway.

By Road: Bhavnagar is well connected by road with towns and cities in Western and Northern India. Ahmedabad is 200 kms, Rajkot is 178kms and Vadodara or Baroda is 280 kms (link to Travel to Baroda page) from Bhavnagar. The main bust stand is about a kilometer from Ganga Jalia tank.
Shopping
Shopping in Bhavnagar can be fascinating for the tourists who are interested in ethnic ware and traditional fabrics like appliqué work and embroidery. Most of the shopping places are located on Crescent Circle near the Clock Tower and Aysar, located at the Madhav Hill Complex. The main shopping center is located in Darbargarh area of the city. Bhavnagar offers both traditional and modern goods to the traveler.
Accommodation
The hotels in Bhavnagar range from star and heritage hotels to medium and low budget hotels. Medium budget hotels are quite common in this bustling industrial city and they are located in the old city near the railway station. The hotels in Bhavnagar are known for their traditional cuisine and hospitality of Gujarat.
Some of the prominent hotels in Bhavnagar are:
Heritage Hotels in Bhavnagar
Hotel Nilambagh Palace
3 Star Hotels in Bhavnagar
Blue Hill Hotel
2 Star Hotels in Bhavnagar
Hotel White Rose
District
Bhavnagar District
Termperature
Summer 35-43°C, Winter 15-22°C
Best time to visit
October to March