Bageshwar, considered the land of the Lord Shiva, is located at the confluence of the fast flowing rivers Bhagirathi, Gomti and Saryu. It is surrounded by Suraj kund in the north, Agni kund in the south, Bhileshwar Mountain in the east and Nileshwar Mountain in the west. The city is interspersed with ancient temples, which date as old as 10th century AD.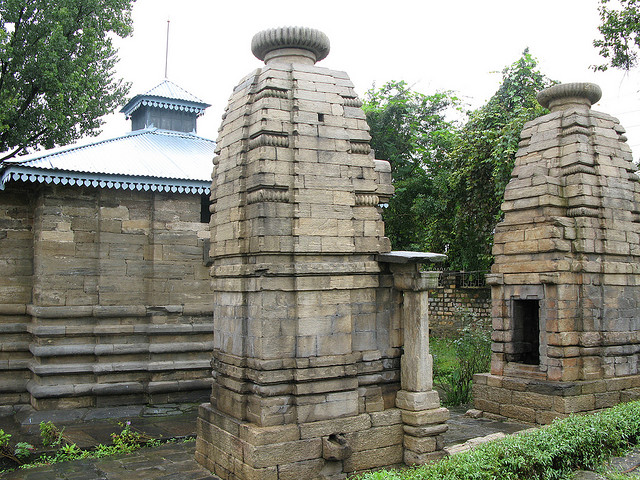 History
According to legends, Markandey, a highly revered sage, used to stay at this place, meditating days and nights long to get blessings from Shiva. Lord Shiva visited him during nights in disguise of a 'Bagh' (Hindi for Tiger). Thats why the temple, dedicated to Shiva is named after tiger, ie, Bageshwar (meaning Lord of Tigers). The temple was built by rulers of Chandra dynasty, in 16th century. Legend has it that when repeated attempts to install a Shiva Linga proved futile, it was Shri Manorath Pandey of Palayn village who succeeded in installing the idol after performing penances on the Shivratri. From then onwards, a massive fair is held on Shivratri each year to commemorate the event.
Accessibility
By Air: The nearest airport is Pantnagar, 200 Km from Bageshwar.
By Rail: The nearest Railhead is Kathgodam.
Accommodation
Accommodations can be easily found in the small town of Bageshwar. There are hotels, ranging from luxury to semi-luxury and budget options. Alternatively one can stay at Almora (73 Km) and plan a trip to Bageshwar.
Termperature
Summer 30-40°C, Winter 10-22°C
Best time to visit
Oct - May