The mughal emperor, Shah Jahan, after ruling from Agra for elleven years, decided to shift to Delhi and laid the foundation stone of the Red Fort in 1618. It is called so because of the red stone with which it is built, the Red Fort is one of the most magnificent palaces in the world. India's history is also closely linked with this fort. It was from here that the British deposed the last Mughal ruler, Bahadur Shah Zafar, marking the end of the three century long Mughal rule. It was also from its ramparts that the first Prime Minister of India, pandit Jawharlal Nehru, announced to the nation that India was free form colonial rule.
The only open entrance is Lahore Gate, on the west side.
The Red Fort (Lal Qila) is one of Delhi's top tourist sights. A brilliant red sandstone fort built by the Mughal Emperor Shah Jahan (who also built Agra's Taj Mahal) as his ruling palace. Completed in 1648, the years since have not treated the buildings kindly: the rooms have long since been stripped of all objects, the marble inlays are long gone and quite a few buildings are off limits. Still, the scale remains imposing and the gardens are kept lush and green even in midwinter.
http://www.flickr.com/photos/azwegers/6258220875/
http://www.flickr.com/photos/mckaysavage/2130231792/
http://www.flickr.com/photos/mckaysavage/2129455149/in/photostream/
http://www.flickr.com/photos/richardmoross/3431813564/in/photostream
http://www.flickr.com/photos/richardmoross/3431818106/in/photostream
http://www.flickr.com/photos/richardmoross/3431824408/in/photostream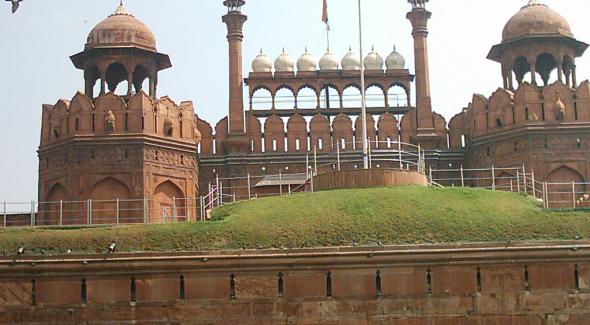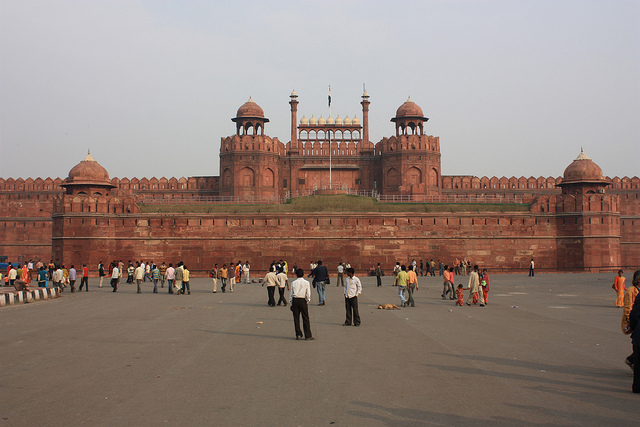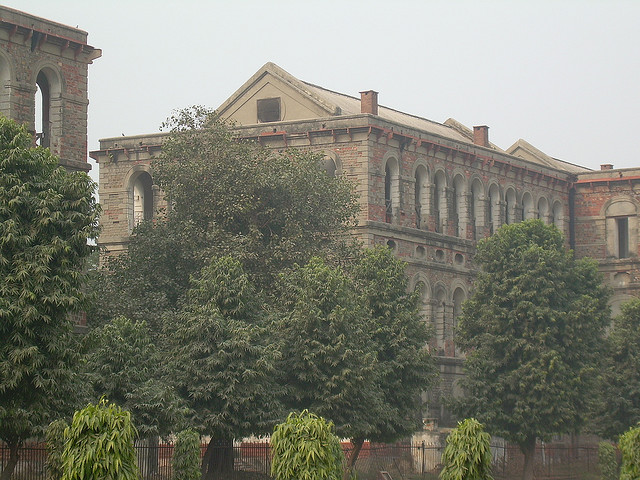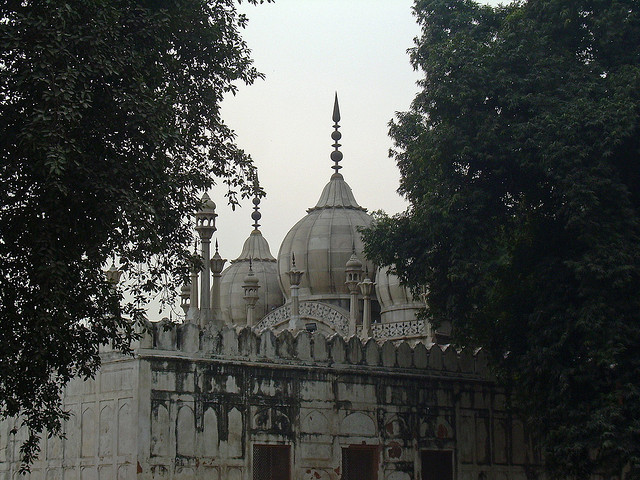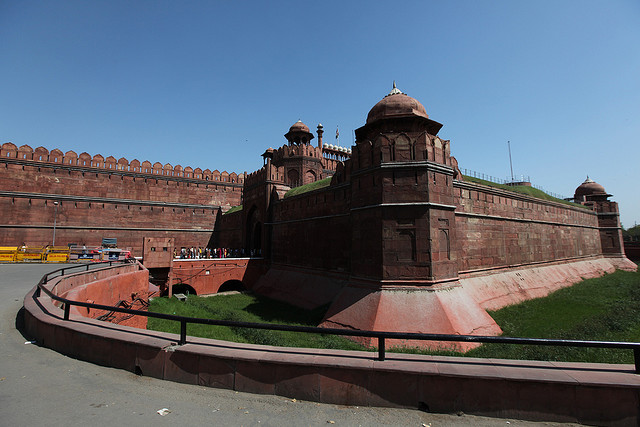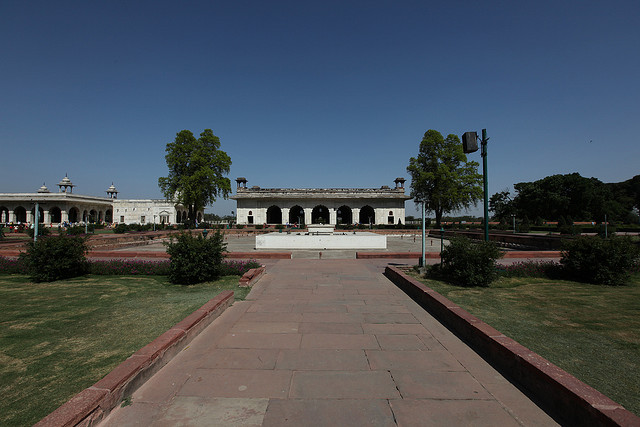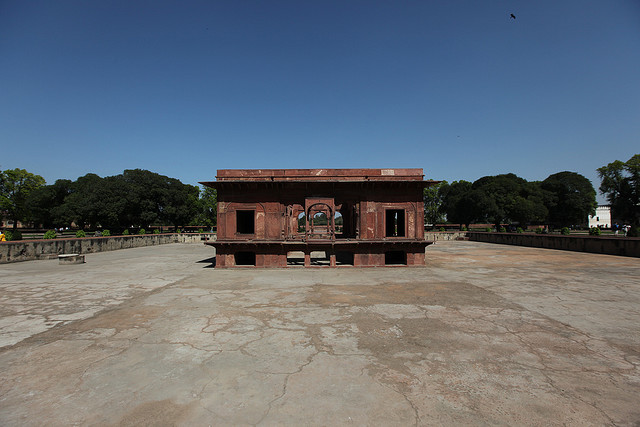 Accessibility
Nearest Metro Station: Chandni Chowk