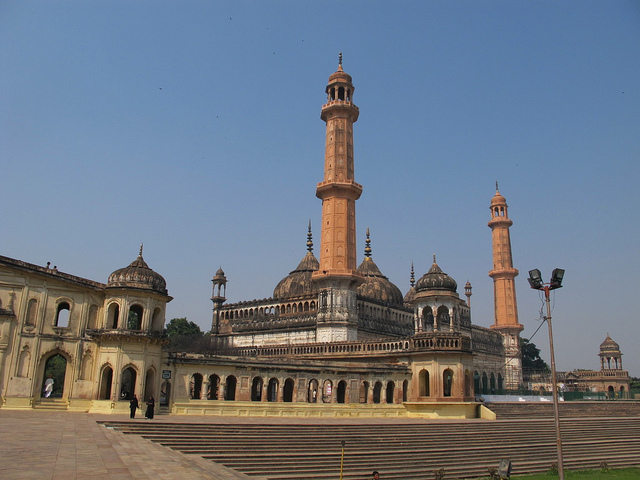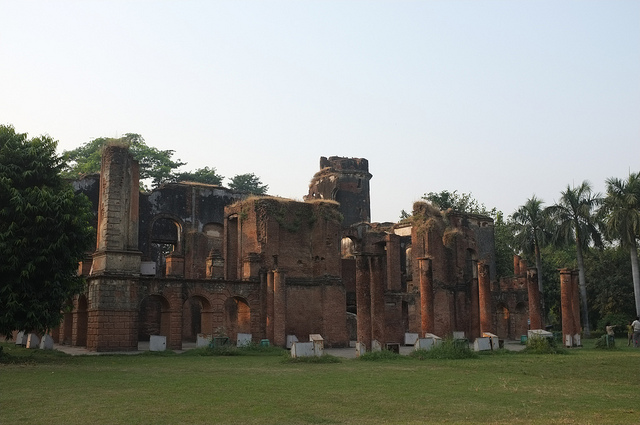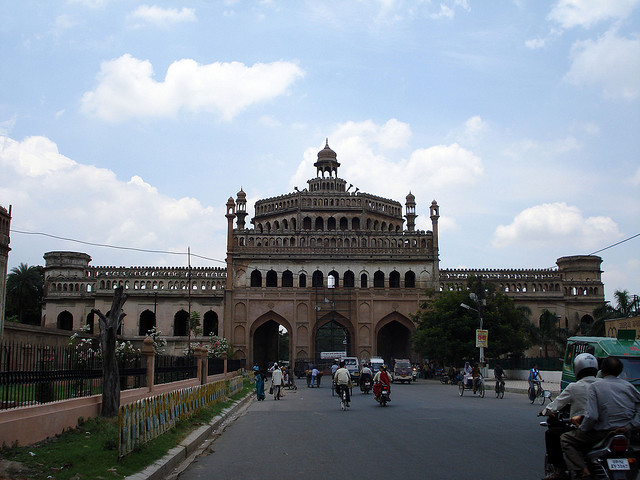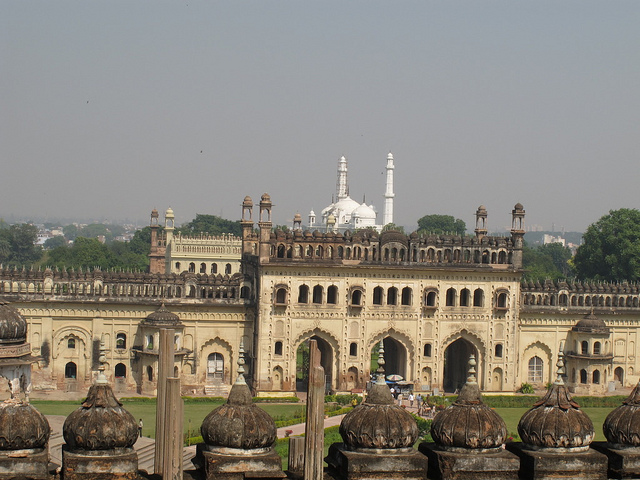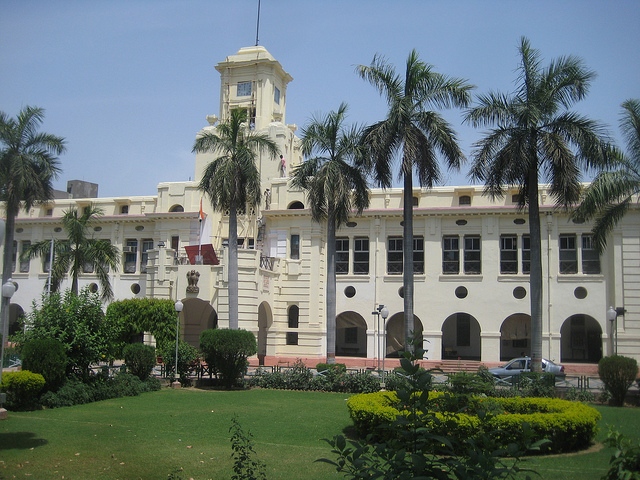 History
The history of Lucknow can be traced back to the ancient times of the Suryavanshi Dynasty. It is said that Lakshmana, who was the brother of Lord Rama, laid the foundation of the ancient city. This was near the Gomti River on an elevated piece of land. It was then called Lakshmanpur. However, the city came into notice only during the 18th Century.
It was during the year 1720 when the great Mughal emperors began to appoint Nawabs in order to ensure smooth administration in the province. In the year 1732, Mohammad Amir Saadat Khan was appointed as the viceroyal of Awadh, in which Lucknow was a major province. It was then that the powerful dynasty of the Nawabs, which changed the history of this unknown place. Under the rule of the Nawabs, Lucknow flourished like never before. After 1755, Lucknow grew by leaps and bounds under the rule of the fourth Nawab Asaf-ud-Daula. Lucknow flourished in each and every aspect, which includes poetry, dance, music and the other finer aspects of the lifestyle of Lucknow.
It was when the British came to India that Lucknow was made into an administrative capital. There were many uprisings during the British rule by Indian radicals and many ghastly incidents left Lucknow with bad memories. However, after independence Lucknow was declared the capital of the state of Uttar Pradesh by the Government of India. Since then it has progressed beautifully, merging skillfully the past with the present.
Accessibility
Air: The Lucknow airport is 14 km away from the heart of the city. Pre-paid taxi services from airport charge about Rs 300 to Lucknow city center. Lucknow is connected to airports in Delhi, Kolkata, Chennai, Bangalore, Jaipur and Mumbai by daily flights. Delhi International airport is 497 km away, which is well connected to all major cities in India and many cities abroad.
Rail: Lucknow city centre is a major railway station in North India. It connects to all rail heads in India. It is directly connected to Trivandrum, Chennai, Bangalore, Mumbai, Delhi and Kolkata.
Road: Lucknow is easily connected to all nearby cities by public transport buses. The city is well connected with other major cities like Agra, Kanpur, Delhi, Allahabad and Dehradun by private tourist bus services.
Shopping
Shopping in Lucknow is a delightful experience. For local items of the city to items of daily use, you will find everything in Lucknow. While shopping in Lucknow, chikan - the hand-woven embroidered cloth remained in top priority. Lucknow chikan garments such as kurtas, sarees or dupattas are famous worldover and you may buy these items to carry as a souvenir for family members or freinds. For those who are fond of jewelleries, Lucknow is a good place. Gold and silver ornaments with exquisite filigree (metal ornamentation) and jadau (gem studded) are some of the famous jewellry items of Lucknow. Visit the Gadbadjhala market to check out jewellery, especially the huge jhumkas (ear-rings). Lucknow is also known for Attar - scented pure essential oils. Sugandhco is the best place to buy attar in the city. Main shopping areas of Lucknow Aminabad, Hazratganj, Janpath, Yayaganj, Kapoorthala and the Chowk. Do remember to visit the handicrafts shop of the UP State Tourism Department for handicrafts of Uttar Pradesh and from different parts of India.
The first thing that comes to your mind about shopping in Lucknow is of course the famous Chikan work of Lucknow. Chikan is a very legendary thread work that is done by the accomplished craftsmen of Lucknow. It is combined with Zardosi (embroidery with gold and silver threads) and crystal work and embellished on clothes for women, men, kids, mats, bed sheets, table mats and just about anything you can think of. They make great gifts and striking souvenirs. It is one of the prettiest things that can enhance the beauty of any clothes. Buying Lucknowi chikan work will be the obvious choice while shopping in Lucknow. The world-renowned chikan work garments, be it saris, kurtas or dupattas make exceptional gifts to carry home.
Lucknow is also well-known for its shops of jewelry and ornaments. These exquisite works of jewelry are special and are found only in Lucknow. The jewelry pieces have exceptional work of metal ornamentation that looks marvelous. Another prominent type of jewelry found there is the Jadau, which means jewelry in which gems are studded. Lucknow is famous for its big danglers and Jhumkas that are found in the wardrobe of each and every girl. These danglers are very delicate and are studded with colorful stones which enhance the beauty of every girl who likes to flaunt it!
The most favored and flocked shopping destinations of the city are located in old Lucknow area. Among them, Hazrat Gunj (named after Begum Hazrat Mahal) is most frequented. Hazrat Gung is actually a fashionable bazaar that overflows with shops and restaurants. Strolling leisurely in Hazrat Gunj and stopping for a bit of window-shopping or meeting friends at your favorite corner is a popular pastime here.
Hazratganj Market: As an upcoming metro, Lucknow possesses so many shopping malls that maintains high standards like the shopping complexes in the metro cities. The shopping malls in the city proudly upkeeps its traditional and cultural values of Medieval times. Hazratganj market is one among the popular shopping areas in the city that reflects a classy look with lots of high class shops. Almost all major consumer merchandises in India have their outlets in Hazratganj. From automotives to antiques to jewellery stores, this market puts forth full of options before the shopper. One can find an array of Handloom houses that sells Lucknow Chikan material along with other hand made articles. The British Council Library, Wave, PVR movie theaters, Fun Cinemas and Sahara Ganj are the major crowd pullers in the market.
Shopping buffs can cherish a good enjoyable time in purchasing various things and while on shopping shed your inhibitions and try to be a good bargainer. A place where numerous textiles and food courts and other complexes where one would be provided with almost everything under a single roof is a worthy for a stride.
Accommodation
Lucknow hotels cater to all kinds of travelers offering both five star and budget accommodation. Most of the hotels have sightseeing tours and recreation facilities. While in Lucknow, do taste the delicious nawabi cuisine.
Some of the prominent hotels in Lucknow are
Hotel Taj Residency
Hotel Clarks Avadh
Hotel Sagar international
Hotel Deep Palace
Hotel Gomti
Best time to visit
October to March