Bhojpur, founded by Raja Bhoj of Dhar in 11th century, is of great historical and religious importance and still basks in the glory of its rich history which is reverberated by the many historical temples and monuments that dot this land. The town is famous for the Lord Shiva Temple named Bhojeshwar Temple.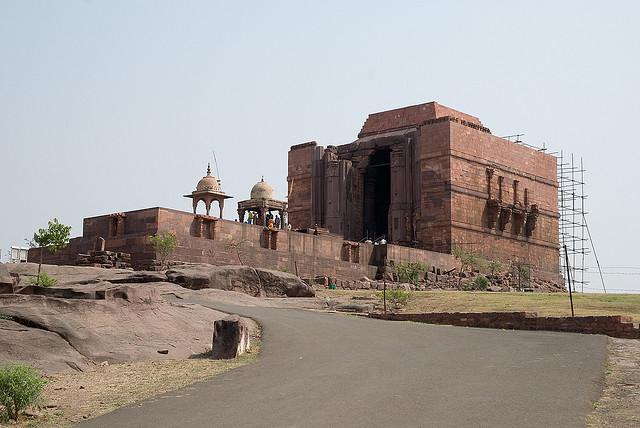 History:
Bhojpur town got its name from Parmara King Bhoj. He was legendary king of Parmara dynasty. Parmara dynasty ruled Malwa region of Central India from 10th century to 12th century. Today's Dhar city close to Indore was also founded by Parmara dynasty. During that time Dhar was the capital of Malwa and became one of the prime intellectual centers of India. It is the King Bhoj who took initiative with Solanki king of Bhima of Gujarat, to rebuilt famous temple of Somnath between 1026 to 1042 after being ransacked by Mahmud of Ghazni in year 1024. King Bhoj was son of notable conqueror called King Sindhuraja. In be beginning of his carrier Bhoj suffered problem of brain tumour which results often severe heaches. Two Brahmin brothers from the school of Ujjain, who were eminent surgeons of the time, performed a successful crucial brain surgery on brain of Bhoj. Bhoj was a remarkable military commander and encylopaedic scholar. He wrote more than 11 books in his life. After ransacking of famous Somnath Temple of Gujarat, Bhoj organized his army to attack Mahmud Ghaznavi who retreated back via Sindh due to fear of his powerful army. Bhojeshwar temple is also known as Somnath Temple of East.
Accessibility:
Air: Bhopal is the nearest airport which is at a distance of just 28 km. Hire a taxi or take a bus for half an hour drive to Bhojpur
Rail: Nearest rail junction is also at Bhopal. It is an important railhead in Central India and is connected to all the major cities of India.
Road: It is connected to Bhopal from where you can get bus to all most all parts of Madhya Pradesh.