Tabo, holds a special place in the hearts of Buddhist, is a small town on the banks of the Spiti River. It is also referred as "Ajanta of the Himalayas". The town surrounds a Buddhist monastery which, according to legend, is said to be over a thousand years old. His Holiness the Dalai Lama has expressed his desire to retire to Tabo, since he maintains that the Tabo Monastery is one of the holiest.
http://www.flickr.com/photos/mo-pop/6557198455/in/photostream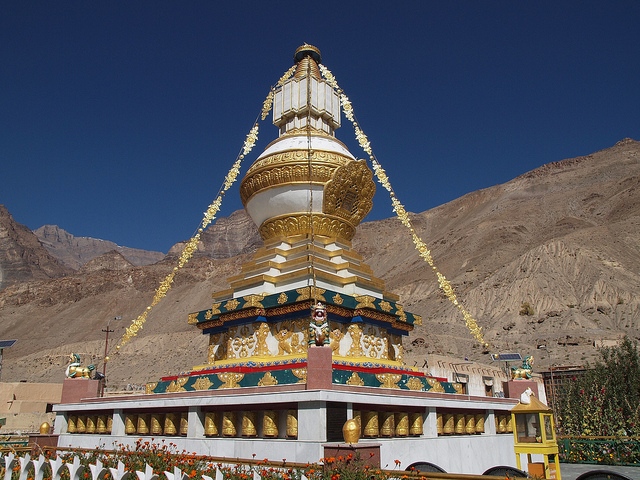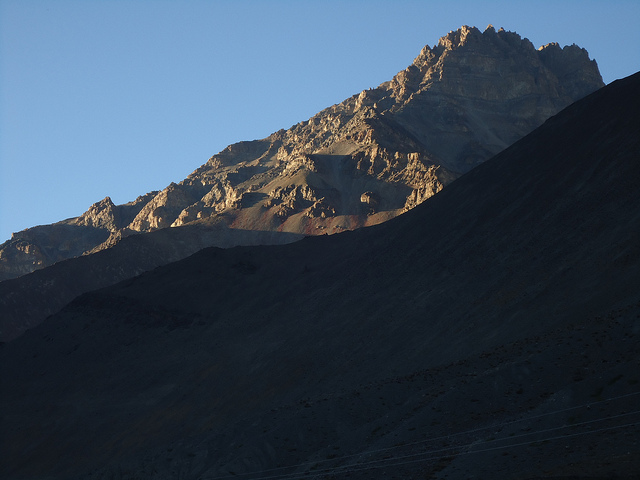 Accessibility
Air: One can reach Kullu by air, and take up the roadways to reach Tabo, which is 295 kms from Kullu.
Rail: Nearest railhead lies at Kalka, around 455 km away.
Road: Tabo can reached by road from Manali and Shimla. From Manali, Tabo is around 250 Km, and takes around 12 hours. Shimla is 365 kms from Tabo, and it takes more than a day to reach Tabo from Shimla.
Accommodation
There are a few hotels in Tabo, of which the Banjara Camps retreat is the most luxurious. The temperatures here plummet at night. There are other hotels and hostels like Tashi Gangsar, Menthok Dumra at Tabo, including the monasteries own guest houses.
Termperature
Summer 14 to 20°C, Winter -5 to 23°C
Best time to visit
Apr - Sep