Sunderbans, one of the most unique ecosystems is the stretch of the largest mangrove mangrove forests in the world, is located in the southern tip of West Bengal. It is declared as a forest reserve by UNESCO, and in the year 1989 Sundarbans area was declared as Biosphere Reserve. It is the home of the Royal Bengal Tiger and also habitat to some of India's most amazing wildlife species. The region has got its name from Sundari trees, once found in abundance here. It is also the world's largest delta formed by the confluence of the rivers Ganga, Brahmaputra and Meghna.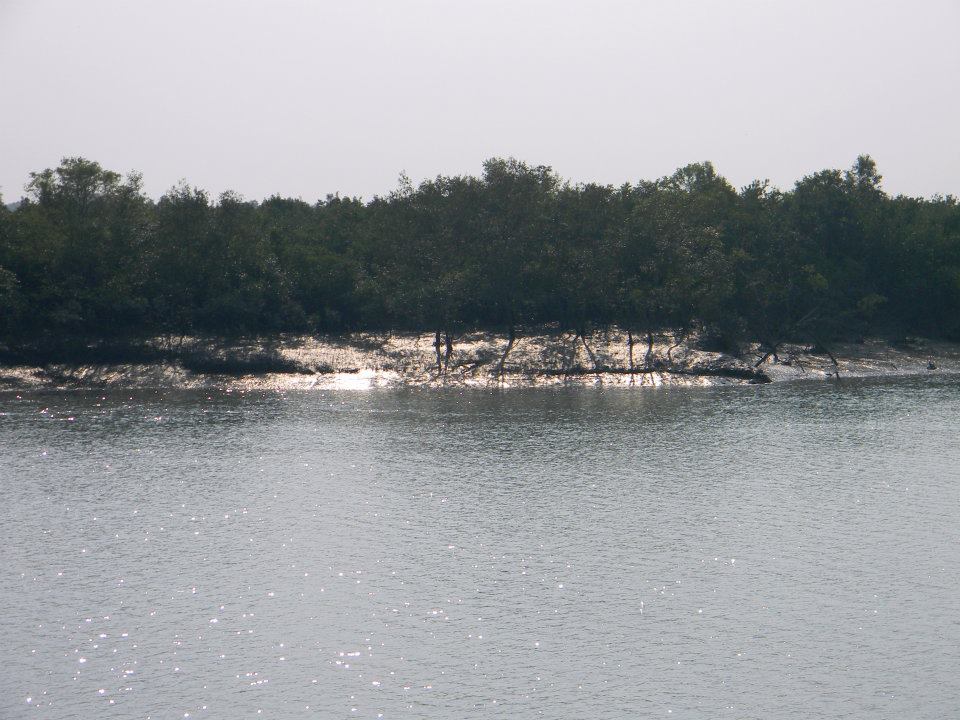 History
Sunderbans was one of the first wilderness areas in India to receive preferred / protected status. The East India Company gained proprietary rights to the region from the Mughal Emperor, Alamgir II, in 1757. As early as 1764, Surveyor General of the East India Company mapped out the Sunderbans. When the Forest Management Division was created in 1869, the Sunderbans was the very earliest forests to come under their jurisdiction. It was formally declared a reserved forest in 1875.
Accessibility
By Air: Nearest airport is Netaji Subhash International Airport in Kolkata (112 Kms).
By Rail: Nearest railhead is Canning Port (44 kms)

By Road: Regular buses are available from Raidighi (76 km), Najat (92 km), Sonakhali (100 km) and Namkhana (105 km) from where motorboats will take you to Sundarban.
The interiors of Sunderbans Tiger Reserve are accessible only through waterways. Regular motorboat services are available to reach Sunderbans from the embarkation points at Namkhana, Raidighi, Sonakhali and Najat.
Things to do
Bird Watching
If you are a birdwatcher, you would be delighted to explore Sunderbans, because here, you can hear the chirping of birds almost every where throughout the dense mangrove forest. So, if you are keen at bird watching, all you need to do is take a binocular, travel bag and set your journey towards the interiors of the forest, where you will witness wide variety of birds thriving in peace.
Boating
Boating is the next best thing to do in Sunderbans, since the entire territory of the forest floats on water. A ride through the sparkling waters can be a fun experience, at the same time, tranquilizing. So, in order to spend a memorable vacation in Sunderbans, take a ride in the motor boats available here. Boating in Sunderbans will also be a safe experience for you, because most of the boats are equipped with safety features, such as life jackets.
Wildlife Viewing
Wildlife viewing is the most preferred thing to do in Sunderbans. You will come across a wide variety of species of animals, within the dense mangrove forest of Sunderbans. Apart from the Royal Bengal Tigers, which are the main attractions of the Tiger Reserve of Sunderbans, you can also catch a glimpse of other animals, including chital, monkeys, estuarine crocodiles, marine turtle and even dolphins.
District
South 24 Parganas
Location
Lying towards the southeast of Kolkata
Termperature
Summer 37-42°C, Winter 9-29°C
Best time to visit
September to March
Famous For
Largest concentration of Royal Bengal Tigers in India