Sawantwadi was formerly the capital city of the 'Royal Kingdom of Sawantwadi', located at the Sahyadri Mountains. It is well known for its wooden toys (including life-like wooden models of fruits and vegetables) thanks to an active woodcraft industry. It is also becoming a major tourist attraction.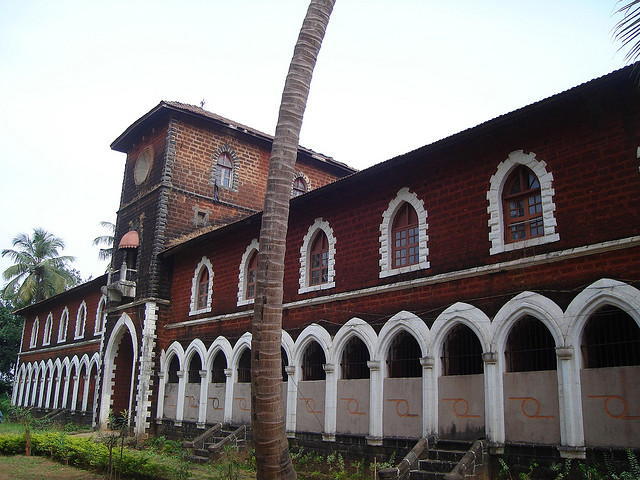 History
Sawantwadi was the former capital of the erstwhile Kingdom Of Sawantwadi during the pre-independence era. It was ruled by the Bhonsale clan. In 1947, it was merged with the Independent Republic of India. At once (till 18th Century) the Kingdom of Sawantwadi included major portion of today's North Goa district (Pedne, Bicholim, Sattari) and present day's Kudal and Vengurla from Sindhudurg district. Pedne, Bicholim, Sattari were later taken over by Portuguese as a part of New Conquest(somewhere between 1765-1788) and merged with then Old Conquest to form present day's Goa. The bulk of the people, the Marathas, Bhandaris, and Mahars were formerly famous, both by land and sea, for their fierce cruelty. Even since the establishment of order under the British, Savantvadi has more than once been the scene of revolt and disturbance. But now for nearly thirty-five years peace has been unbroken and the old pirate and freebooting classes have settled as quiet husbandmen. The only remaining signs of special enterprise and vigour were, till a few years ago, their readiness to cross the sea to Mauritius in search of work, and the fondness that still remains for military and police service.
Accessibility
Air: The nearest airport to Sawantwadi is Belgaum, which is about 64 km away. Belgaum is connected to Mumbai and Bangalore by domestic flights. From Belgaum to Sawantwadi, taxi charge is about Rs 1300/-. Bangalore is the nearest International Airport, from where it requires about 12 hours travel to reach Sawantwadi by Taxi.
Rail: Nearest railhead is Samantha road railway station, which is 28 km away from Sawantwadi. Samantha is well connected to Belgaum, Bangalore and Hubli.
Road: State owned bus services are connecting Sawantwadi with many cities in Karnataka and Maharashtra. Tourist luxury buses are available from Bangalore, Mysore and Mumbai to Sawantwadi. Tourist bus costs about Rs 3 to Rs 4 per km