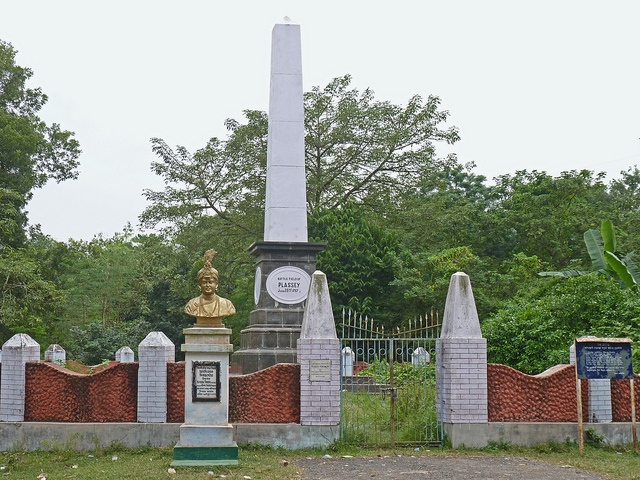 History
Plassey is a place of great historical importance. In 1757 a battle was fought between British and last nawab of Bengal, Bihar and Orissa. Siraj –ud-daula the nawab was defeated and later killed and Mir Zaffer who ditched Siraj-ud-daula and became the British agent was made Nawab.
The place to see at Plassey is nothing but the memorial which was erected by Lord Curzon at the mango grove where the actual battle of Plassey took place.
Accessibility
Air:
Rail: Trains from Sealdah station to Lal Gola station, the border of India and Bangladesh goes towards Plassey.
Road: Plassey can be accessible by road from Murshidabad as Plassey is 28 Km from Murshidabad towards Kolkata.