Pawapuri, also known as "Apapuri", is a very sacred Jain Pilgrimage center and is renowned as a
place where all sins end for a devout Jain. It was here that Lord Mahavira, greatest profounder of Jainism, had his last breath at this place and was cremated here around 500 B.C. Thousands of his disciples and devotees took away the ashes after his cremation here.
Pawapuri also has a rich cultural heritage and the Rajgir Dance Festival and the Chhath Puja are among the most popular festivals celebrated in this place.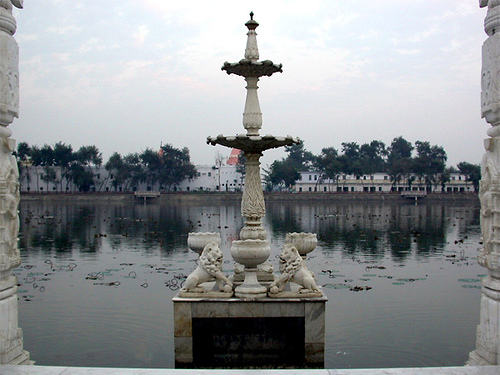 Accessibility
By Air: The nearest airport is at Patna 101km.
By Rail: Pawapuri (Bahktiapur - Rajgir Line).

By Road: Biharsharif - 8Kms. Patna -87 Kms. Rajgir-31 Kms.