Panchgani is a well-known hill station offering views of the River Krishna on one side and the coastal plains of Maharashtra on the other. Panchgani derives its name from the five hills around it and all the hills are topped by a volcanic plateau known as Table Lands by the local people. These Table Lands are the second highest in Asia after the Tibetan plateau. Table Land is an important site at Panchgani, which is a flat mountain peak giving a miniature view of the coastal plains.
There is also an enjoyable water sports centre called Tapola.
Panchgani is close to another popular hill station in Maharastra - Mahabaleshwar.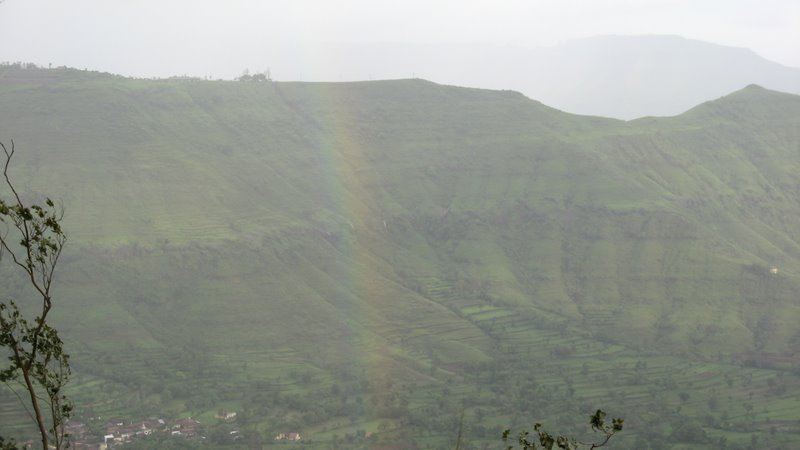 History
Panchgani was discovered by the British as popular summer retreat. The British influence can be seen in the architecture of some of its buildings and in some of plant life in the region.
In the 1860s, a British Superintendent (Mr. John Chesson) in charge of the hill station,introduced new plant species to Panchgani including silver oaks and poinsettias.
Another British influence stilk visible in Panchgani are the boarding schools that were established here in the late 1800's.
Accessibility
By Air: Pune, which is 100 km away from Panchgani, is the nearest airport. Major international airport near to Panchgani is Mumbai Chatrapati Shivaji International airport.

By Rail: Pune Railway station, about 100 km away, is the major railway station near to Panchagani.

By Road: Panchagani is well connected by state road transport public bus services. Regular bus services are available from Pune to Panchagani.
Shopping
Panchgani is well known for its fruit juices and mocktails, candies, strawberry or litchi crush, honey and ofcourse kholapuri chappals which make great gifts.
Things to do
Trekking
A number of trekking trails in the region allow you to explore this lovely hill station at your own pace and at the same time this is the best way to really appreciate the picturesque landscape surrounding you.
Location
19 km from Mahabaleshwar.
Best time to visit
September to May