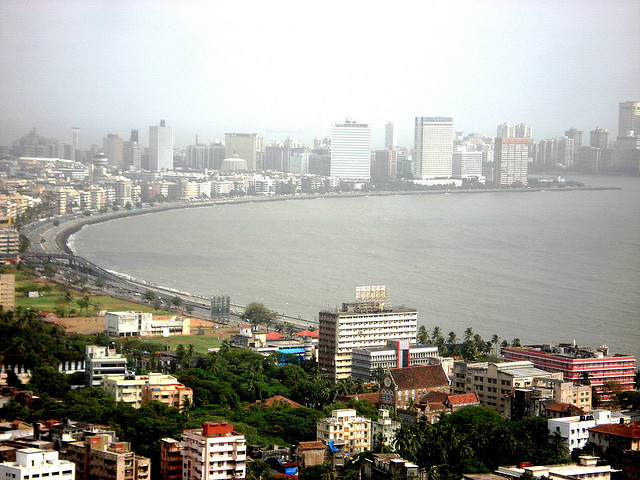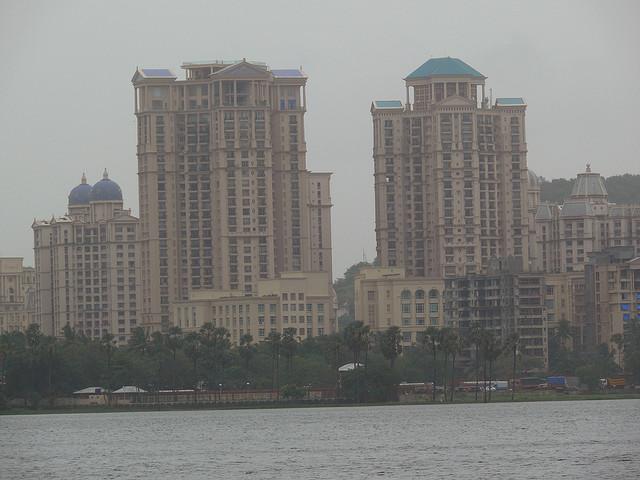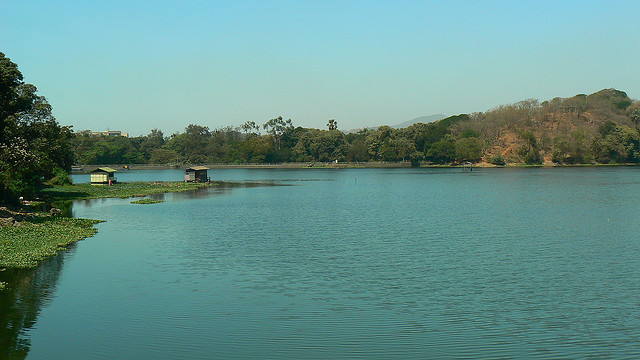 History
Mumbai was given by Portuguese as dowry to Charles II of England when he married Catherine. The group of seven island was leased to the East India Company who offered freedom of business and religion to persons who came and settled here. Initially a few Parsis and Gujarati came but soon a sizeable population began to thrive here.
This was way back in the 17th century. Today also Mumbai is a city of migrants. People from all over the country have come and settled here. This gives the society of Mumbai a multi-lingual and multi-cultural colour.
In the 18th century Mumbai grew rapidly and it also became one of the leading centers for the activists in the freedom struggle. Britishers played their role by shifting the presidency from Surat to Bombay, the former name of Mumbai. Also, the first railway line on which train moved was laid between Bombay and Thane.
Bombay played a formative role in shaping the freedom struggle. It hosted the first Indian National Congress and was also a venue for the declaration of 'Quit India' by Gandhiji. Today Mumbai is the capital of Maharashtra. Bombay was re-named as Mumbai in 1996.
Accessibility
By Air: Mumbai has its own domestic and international airport, known as Chatrapati Shivaji international airport.
By Rail: Mumbai is the headquarters of Indian railway system. Chhatrapati Shivaji Railway Station is the major one which connects all most parts of Indian cities to Mumbai.

By Road: Mumbai has an excellent road transportation system. State owned buses connect Mumbai to all neighboring points.
Mumbai offers an excellent water journey within the country and abroad. Many private companies offer their cruises from Mumbai to foreign countries.
Shopping
Mumbai is a paradise for shoppers and any trip to the city is incomplete without shopping. Here in Mumbai you will find everything of daily use that include clothes, shoes, perfumes and cosmetics, gadgets and gizmos, furnitures, books etc. There are certain areas of the city where you find a bit of everything, besides, you will also find hawkers who sell a variety of items. Mumbai has a number of shopping malls, which have several branded outlets. Some of the important shopping markets of Mumbai are Chor Bazaar, Oshiwara Joona-Poorana Market, Zaveri Bazaar, Gandhi Market, Crawford market etc.
Colaba Causeway: Colaba Causeway, a prime spot of vibrant tourist activities, is a major road link elevated by a bank between Mumbai's Old Woman's Island and Colaba. The causeway, established by English east India Company, is parallel to Gate way of India and is thickly populated with shops, hotels, cinema halls and restaurants.
Colaba Causeway is a dynamic shopping suburban area, visited by all shopping tourist freaks. All varieties of clothing materials, electronics equipments, Indian and imported high values items and cosmetics are available plenty in the shops of Colaba Causeway.
Church of St John the Evangelist (Afghan Church) and the Sasson Dock are main tourist attractions in this area. When you visit Mumbai, do not forget to shop at Colaba Causeway.
Fashion Street: Fashion Street in Mumbai is located in bust MG Road. This is the dream place of trendy fashions. Plenty of textile shops selling all varieties of fashion dresses are the main attractions of the street. The super malls to small petty shops sell beautiful varieties of dresses for all ages. Shopping freaks can get all kinds of items from traditional dresses to state of the art most modern trendy styled wears.
Export quality dress materials are available here in cheap prizes. Do not forget to bargain on the prices. You can get a good amount of saving by bargain. Apart from textile items, tourist can venture out here to get jeweler items, bags, shoes and kids toys.
Accommodation
Plenty of accommodation is available in Mumbai ranging from five star hotels to budget hotels. Equipped with the contemporary facilities the hotels of Mumbai provide comfortable stay to guests. Some of the popular hotels of Mumbai include :
Luxury Hotels : JW Marriott, Renaissance Mumbai Hotel, The Taj Mahal Palace and Tower, ITC Grand Maratha Sheraton & Towers, The Oberoi, Hilton Towers, The Leela Kempinski, The Taj President, Le Royal Meridien, Taj Land's End, Grand Hyatt and Hyatt Regency.
Deluxe Hotels : The Orchid, The Marine Plaza, Ramada Palm Grove, Best Western the Emerald, Sun-N-Sand, Sea Princess and Lotus Suites.
Standard Hotels : The Ambassador, The Fariyas, Rodas, The Gordon House Hotel and Y.W.C.A International Guest House.
Oberoi Towers
One of the five-star deluxe hotels in Mumbai, Oberoi Towers is situated in the heart of the city. It has facilities like Coffee shop, Bar, Fax, Safe Deposit, Business Centre, Banquet Hall, Conference Room, Beauty Parlor, Health Club, Swimming Pool, Tennis Court, Discotheque, Shopping Complex, Money Changer, Banking, Baby Sitting Arrangements, etc.
Taj Mahal Hotel
Taj Mahal Intercontinental Hotel is one of the premier hotels in Mumbai, situated on the waterfront adjacent to the Gateway of India. It has facilities like Bar, Fax, Safe Deposit, Business Centre, Banquet Hall, Conference Hall, Beauty Parlor, Health Club, Swimming Pool, Lounge, Shopping Complex, Money Changer, Florist, Baby Sitting Arrangements, Book Shops, etc.
J.W. Mariott
J.W. Marriot is counted amongst the best five-star deluxe hotels of Mumbai. It has facilities like Live Entertainment Lounge, Swimming Pools, Whirlpool with beach access, Shopping Gallery, Business Centre, Meeting/Banquet Facilities, Restaurant, Coffee Shop, Cocktail Lounge, Child Care Services, Hair Salon, Gift Shop, Massage & Spa Treatment, Aerobics Studio, Card & Board Games, Billiards Tables, Gymnasium, Safe Deposit, Night Club 'Enigma', etc.
Ambassador Hotel
Also known as 'Queens Necklace', Ambassador Hotel has Mumbai's only revolving restaurant 'The Pearl of The Orient'. It has facilities like Separate Executive Floor, Banquet Hall, Conference Rooms, Laundry, Money Changer, Safe Deposit, Fax, E- room for Internet surfing, Swimming Pool, etc.
Guesthouses
For those who are looking for cheap accommodation, guesthouses are one of the best options. They are available are at very reasonable rates and even the services provided there are quite good.
Home Stays
In cities like Mumbai and Chennai, you have the option of arranging home stays also. For this, you will be required to contact the local tourist office. This boarding is extremely reasonable and is the best way to explore the culture and people of the city.
Attractions
Ganesha Chaturthi
Ganesha Chaturthi is one of the most important festivals celebrated in Mumbai. The ten day long event held in August/September was given religious and cultural dimensions to engender feelings of nationalism and self-esteem by Lokmanya Tilak during the freedom movement. Colourful pavilions house ornate statues of the God Ganesh and the nights come alive with the folk dances- Dandiya and Garba- before the festival culminates with the idols ceremoniously taken in procession to be immersed in the sea on Chowpatty beach. The Hindu festivals of Dashera or Navratri and Diwali; Muslim festivals of Id and Christian festivals of Easter and Christmas are celebrated with great community participation and gusto. The cultural year begins with the Banganga Festival of Music held near Banganga Tank every January. The Elephanta Festival held in February on the Elephanta Island is a festival of classical Indian dance and music organised by the MTDC. Famous classical dancers, singers and musicians perform during this festival. The Kala Ghoda Festival showcases the country and particularly regional arts and crafts and is held every Sunday from November to January.
Best time to visit
October to April