Malshej Ghat is a hill station, nestled in the lofty rugged hills of the Western Ghats. The place is known for its special attraction for trekkers, hikers, adventurers, and nature lovers. Green forest environment and the placid monsoon lakes, which is the home for orange and white flamingos, are the main attractions for Malshejghat.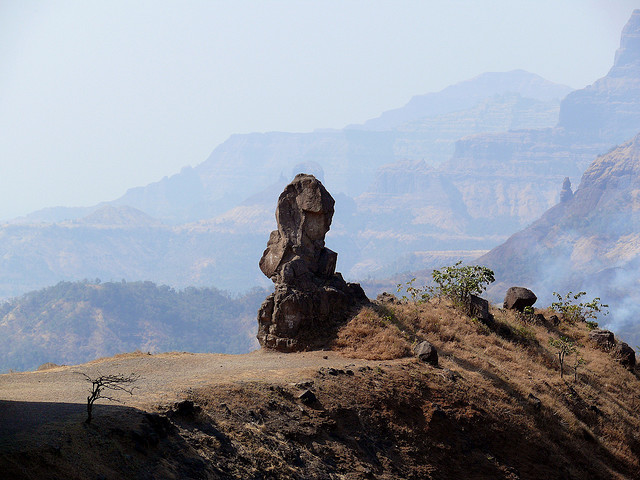 Accessibility
By Air: Nearest airport is Mumbai Chatrapati Shivaji International Airport which is at a distance of 150 km way from Malshej Ghat.
By Rail: Kalyan Railway station and also Kaljat railway station are the nearest railway stations to Malshej Ghat.
By Road: Malshej Ghat is well connected by Maharastra state transport corporation buses to all major places in and around.
Things to do
Trekking
Located in a hilly terrain, Malshej Ghat is a favourite place for adventure lovers. The peaks, and the gallant forts in the dense forest of this hill station are perfect places to explore through trekking and rock climbing. Trekking in Malshej offers one to be in the lap of mother nature and helps to communicate with the surrounding more effectively. Gifted with a mountainous topography, Malshej provides so many places, which are perfect spots for trekking. The darkoba peak (the tallest moumtain in the locality), Ajoba hill fort are ideal location for trekking enthusiasts. Nane Ghat, Jivdhan Chawand Fort also are hot spots of trekking favourites. Those who are little bit spiritual can take the rout to Ozar and Lenyadri, where the two Ganesh temples honoured by all devotees is located. Trekking in Malshej provides the excitement of adventure along with the dharsan of holy temples. Trekking in Malshej Ghat gives an opportunity to watch the excellent greenery of the dense forest of the majestic Sahyadris, which makes this hill station so popular.
Location
164 km from Pune