Malampuzha is one of the important tourist places in Kerala, located in Palakkad district, just 12 km away from Palakkad town. It is named after the river which flows through it. Malampuzha is situated on the lower hills of the Western Ghats. Major tourist attractions here are Malampuzha Garden, Malampuzha dam, the snake park, telescopic tower, rock garden and passenger ropeway.
Malampuzha is a mini hydoro-electric project built across Malampuzha river (a tributary of Bharathapuzha) in Palakkad district of Kerala, South India. It is also the biggest irrigation project in Kerala with a large network of canal systems. It is also one of Kerala's major tourist spots. Malampuzha dam, the biggest irrigation reservoir in Kerala, is celebrating its Golden Jubilee year in October, starting with Tourism Week and Onam celebrations in September.
Image Credit: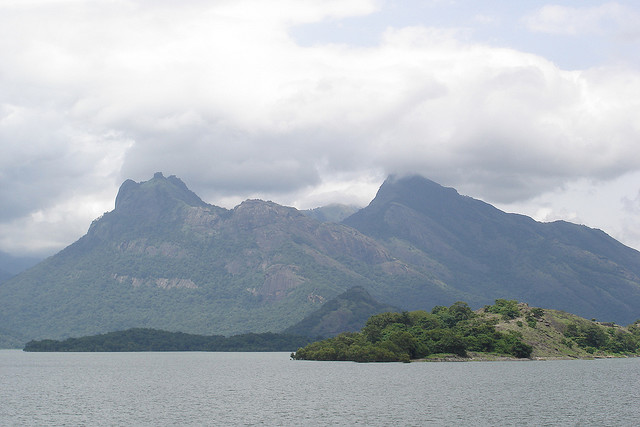 Accessibility
Air: Nearest airport is Coimbatore, which is 55 km away and taxi fare is about Rs 1000. Nearest major airport is Cochin International airport which is about 160 km away. Taxi services are available from airport to Malampuzha which cost about Rs 3000. Cochin airport is well connected with all major cities in India and many cities abroad.
Rail: Nearest rail head is Palakkad junction, which is just 5 km away from Malampuzha. Palakkad is an important railway station which is well connected with all cities in India. Taxi from Palakkad to Malampuzha costs about a minimum charge of Rs 150.
Road: Malampuzha is connected to other cities in Kerala and Tamil Nadu by state government public transport buses. Many deluxe buses are plying between Palakkad and other major cities, including Chennai, Trivandrum, Cochin, and Bangalore.
Attractions
Udan Khatola: The Udan Khatola is one of the most loved attraction at Malampuzha Gardens. It is the only Passenger Ropeway in South India and is a unique and impressive way to survey the scenery below. This ropeway allows you to travel above the garden, at a height of 60 feet. This height allows you to have a fantastic look at the green garden below, but also of the impressive Western Ghats. The ride is very safe and takes twenty minutes. The ride has two-seater chairs which are 64 in number. These have transparent hoods that provide both clear view of Malampuzha Gardens and safety as well. The cost for a ride ranges from Rs. 30 to Rs. 150, depending on your situation.
District
Palakkad district
Termperature
Summer 20-36°C, Winter 16-28°C
Best time to visit
Oct - May