Kashid is a beach town on the shores of Arabian Sea, in the North Konkan region. It has a 3 km stretch of beach tucked in between two rocky hillocks with Casuarina groves all around the seashore. The place is popular mainly because of its white sand, blue seas, green mountains, paddy fields, and rivulets.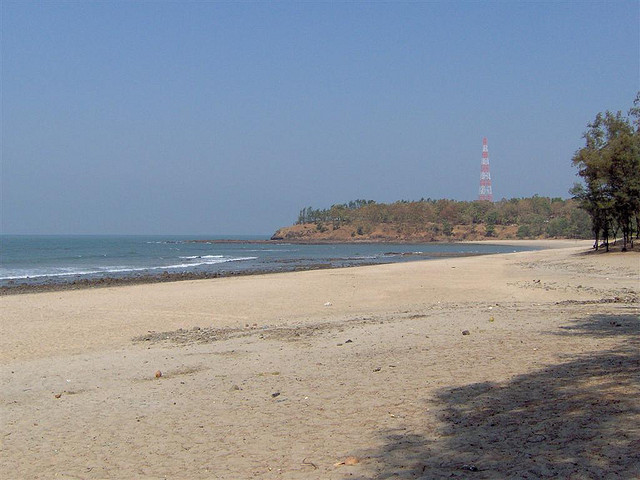 Accessibility
By Air: Nearest major airport is Chatrapati Shivaji International Airport, Mumbai, which is nearly 140 km from Kashid.
By Rail: The nearest railway connection is via Roha railway station in the Konkan line. Roha is at a distance of 122 km from Kashid.
By Road: Kashid is well connected to other cities in and around by state owned public transport buses. Many private owned buses also provide transport service between Kashid and neighboring cities, including Mumbai, Alibag (30 km), Murud Janjira (18 km), Pune (170 km) and Kolad (70 km).
Location
30km from Alibag and 135km from Mumbai on the Alibag-Murud road