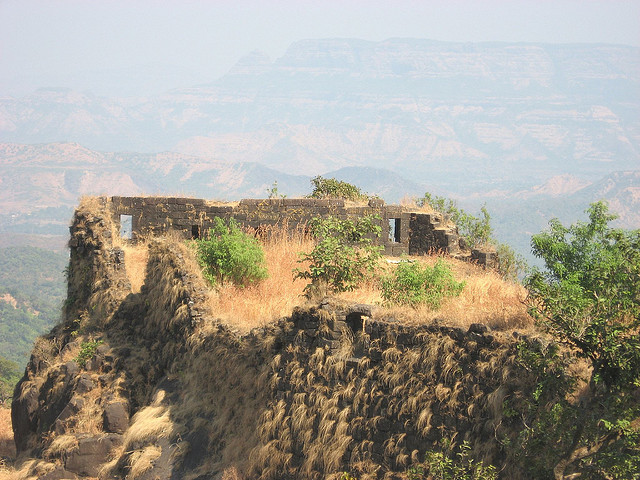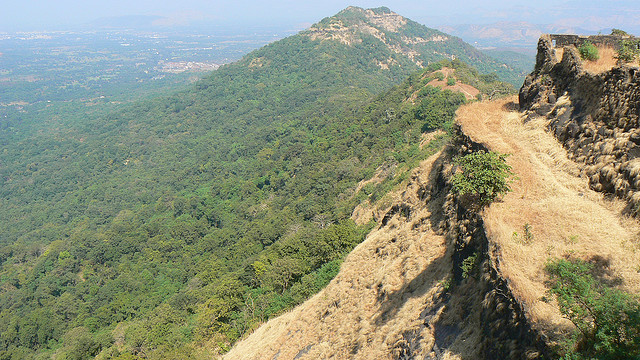 History
Karnala boasts of a rich history as it was ruled by many local and foreign invaders including Muslims, Portuguese and Marathas. The Karnala Fort, once a Maratha bastion that changed many hands, is a popular tourist attraction here.
The Karnala fort was built during the 12th century. Karnala was of strategic importance because of its command of the highroad between Bhor Ghat and the rivers of Panvel and Apta, watching the trade route. Between 1248 and 1318, it was under DevgYada and from 1318 - 1347; it was under Daulatabad Muslim rulers. Subsequently it was with the Gujarat rulers, with the help of Portuguese. It changed hands many times between Shivaji, the Mughals and Peshwas. In 1803, it came under Bhaji Rao and it was in 1819 that the British took control of the fort.
Accessibility
By Air: Nearest major airport is Chatrapati Shivaji International Airport, Mumbai, which is nearly 60 km from Karnala.
By Rail: Panavel is a main railway station under the Mumbai railway division, which is at a distance of 10 km from Karnala.
By Road: Karnala is well connected to other cities in and around by state owned public transport buses. Many private owned buses also provide transport service between Karnala and neighboring cities, including Mumbai and Kashid.
Shopping
Shopping in Karnala offers variety of items to the shopping freaks. Present Karnala thrives not only on handicrafts, artifacts and common household items, but the most modern designer fabrics, electronic goods and mouth watering eatables. The Karnala streets are lined up with petty shops to large multi floored sales malls. From the items required for religious rituals to high end items are available here in plenty.
The hand made designer saris with embroideries are special items in Karnala. The busy shopping places in Karnala are an inviting place.
There are very few things to buy here, unless you''re into plants. Two nurseries on the highway sell pots, frames, wrought iron furniture and other gift items. At the Yusuf Meherally Centre you can buy nature-based products such as neem oil, sandalwood soap, and other natural products.
Accommodation
Shalom Resort, overlooks the Karnala Fort. Prices range from Rs 1500 upwards. Panaroma Resorts The resort is spread over 17 acres of landscaped gardens offers cottages and is in close proximity to the Bird Sanctuary. Prices range from Rs. 2600 – 5000. MTDC offers tents, the Forest Department has a Rest House and cottages near the highway. Food is available at small highway restaurants. Accommodation arrangements have to be made in advance.
Things to do
Rock Climbing: Rock climbing in Karnala is really an experience. The steep rock in the center of the Karnala fort offers the visitor a great challenge. The undulated hilly terrains approaching the Karnala fort is really sticky and dangerous. Many adventurous people visit Karnala to take up the envious challenge offered by the slippery, rough and sharp rocks and reaching the pinnacle of these rocks is really a life time experience for the rock climbers.
One can see breathtaking glimpse of the down city from the pinnacle of the rock. For amateur trekkers the Karnala trekking poses mild to medium challenges, while for common tourist it is really a great challenge to reach up to the top.
Location
50 km from Mumbai