Karjat is a beautiful hilly town, located on Bhor Ghat in Sahyadri Mountains of the Western Ghats and close to Neral and Matheran. It lies on the banks of the river Ulhas at the foothills of the famous hill station Matheran. The hilly area and steep slopes make Karjat the perfect destination for a number of adventurous activities including a variety of water sport activities one of them being river rafting.
Image Credit: http://www.flickr.com/photos/preshit/3517459527/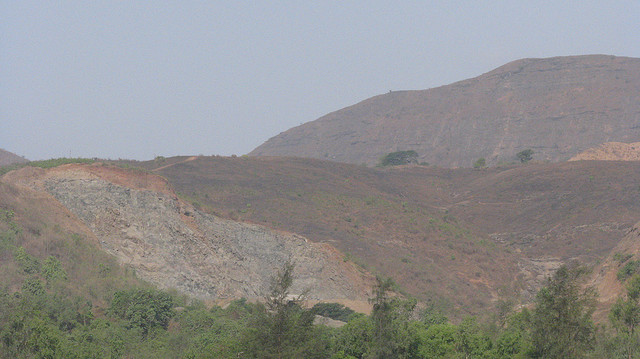 Accessibility
By Air: Nearest major airport is Chatrapati Shivaji International Airport, Mumbai, which is nearly 90 km from Karjat.
By Rail: Karjat is a main railway station under the Mumbai railway division.
By Road: Karjat is well connected to other cities in and around by state owned public transport buses. Many private owned buses also provide transport service between Karjat and neighboring cities, including Mumbai and Panavel.
Accommodation
Karjat boasts of many health resorts and has both budget and high-end accommodation on offer. River Gate Resort, Prakruti Farms, Piccadily Country Club and Resort, Sada Anand Resort, Mohili Meadows Resort nad Pineeood Resort are some of the places that offer comfortable accommodation. Be sure to make advance bookings.
Things to do
River Rafting: Karjat on the banks of the Ulhas River is a perfect place for many water sports activities. River Ulhas tempts the tourists to have a great experience of river rafting in the most exciting cool and calm waters
Perfectly blended with nature, Karjat's river rafting is really an adventurous experience; with many of the visitors offer themselves for the passion.
Trekking: Karjat is also a trekking destination: it offers plenty of trails, ranging from medium to very demanding. The undulating hilly terrain and lofty slopes make it an ideal spot for trekking enthusiasts. The three prominent trekking trail leads to Matheran via Rambagh point, Peth Fort, and Chanderi Fort.
Karjat is a renowned area for trekking due to its undulated hilly terrains and slopes. Karjat offers medium to very demanding adventurous trekking trails. The adventurous trekkers can get the required level of challenge from the trekking tracks in Karjat. These trails are mostly unexplored and unspoiled. The cool and calm ambience makes it a perfect place for nature trekking.
The main trekking trails from Karjat lead to Matheran, Peth and Chanderi fort. The villages in Karjat namely Sandshi, Kondiwade and Khandpe are offers good trekking facilities to enthusiastic travelers. Many domestic and foreign tourists visit this place just to enjoy the trekking adventure.
Location
located on Bhor Ghat in Sahyadri mountains of the Western Ghats and close to Neral and Matheran.
Best time to visit
October to May
Famous For
Well known for trekking, Karjat is surrounded by steep slopes