Itanagar, 'the land of the dawn lit mountains', is nestled on the foothills of Himalayas and known for its rich and varied flora and fauna. "Itanagar" derives its name from this historic fort "Ita" of the fourteenth century, meaning fort of bricks. The mighty eastern Himalayas that border Itanagar from one side and the plains of Brahmaputra River lie on the southern end makes it incredible and incomparable in natural beauty.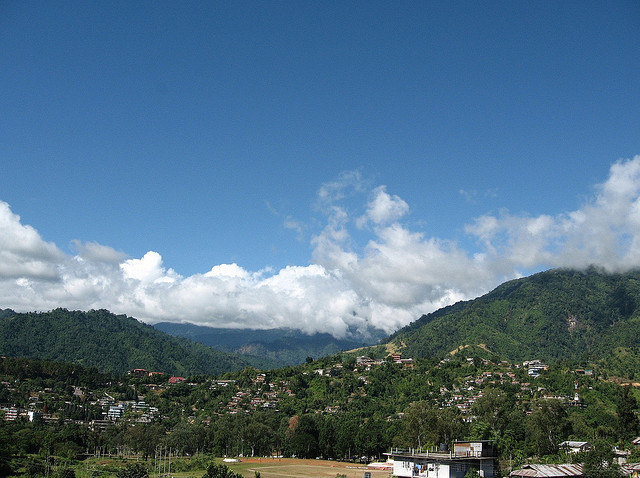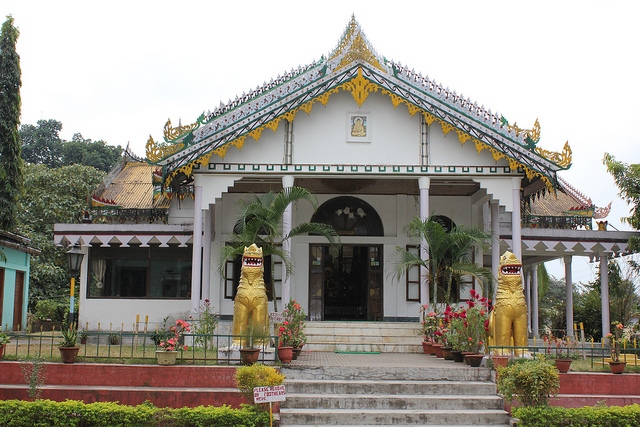 History
History says that there is a note of Arunachal Pradesh in epics like Mahabharata, Ramayana and Kalika Purana. Itanagar is named after the Ita fort which was built by King Ramachandra around 14th-15th centuries. Itanagar was the capital state even during the 11th century in the name Mayapur at the time of Jiti Dynasty. Itanagar is situated in one of the largest state in the North Eastern region of India. Itanagar is predominantly occupied by the tribes Nishings.
Accessibility
Air: The nearest airport to Itanagar is located at Lilabari in Assam, which is nearly 67 km away from Itanagar. This airport is well connected by flights from Guwahati. Pawan Hans provides helicopter facility between Itanagar and Guwahati, thrice a week.
Rail: Harmuti in Assam is the nearest railhead, which is nearly 33 km away from Itanagar. Taxi services from the railway station to Itanagar charges around Rs 500 - Rs 600. Harmuti is well connected with North East railway stations.
Road: Overnight super express buses connect Itanagar with Guwahati, which takes about 12 hours. Arunachal State Transport buses connect Itanagar with other North East cities in India.
Shopping
This place is known for its handicrafts and articrafts exhibiting the states tradition and culture. The Monpa wood is very famous and which comes to the market as cups, dishes and fruit bowls. Baskets and masks made of bamboo and cane are also popular items for shopping in Itanagar. Beautiful ornaments and bangles made of beads may also feature in your shopping cart in Itanagar.
Itanagar is a shopper's paradise and an ideal place for those who are looking for traditional handicraft items. Some of the famous handicrafts of Itanagar include bamboo crafts, cane and wood crafts. While you shop in Itanagar pick up the shawls, coasts, carpets, bags and sashes, these items are made from wool and cotton. Don't forget to check out the Tibetan Buddhist paintings or the thankas. Besides, the Monpas are highly skilled in weaving and making some of the fabulous carpets, you can pick these up in the Bomdila and Tawang craft centres.
The local tribes weave an exquisite array of fabrics. It is recommended that a variety of woolen coats, shawls, carpets and bags can be purchased at an affordable price. These articles are woven from cotton, wool and bark fiber. The traditional handicrafts items of Arunachal Pradesh are also in demand and stuff such as bamboo, cane and wood creations can be bargained for. The Tibetan Buddhist paintings (Thankas) are a rare and exquisite art form and are easily available at Itanagar.
Accommodation
The most propitious location for comfortable accommodation is Itanagar. It houses numerous hotels ranging from luxurious ones to budget hotels. Economically reasonable, some of the good hotels of the city are Field Hostel, circuit House, Hotel Itafort, Hotel Donyi Polo Ashok, Blue Pine Hotel, Hotel Simang.
HIGH RANGE HOTELS
1.Hotel Donyi Polo Ashoka
Near All India Radio, Itanagar
0360 212626/212630/ 212631
2.Hotel Arun subansiri
'0' Point Tinali, Itanagar
0360 212806/212677
BUDGET HOTELS
1.Hotel Bomdila
Gohpur Road,Itanagar
0360 203604
2.Hotel Kameng
Bank Tinali, Itanagar
0360 203604
3.Hotel Itafort
Bank Tinali, Itanagar
0360 213253/212590
4.Hotel Kosing
Near Petrol pump, C-Sector, Itanagar
0360 213074/211034
5.Hotel Blue Pine
Ganga Market, Itanagar
0360 21118/212812
7.Hotel Siang Continental
Near Petrol pump, Itanagar
0360 216015/216016
8.Hotel Alpine
Ganga Market, Itanagar
0360 213253/214298
9.Hotel Ane
Bank Tinali, Itanagar
0360 211289
10.Hotel Jimsi
Ganga Market, Itanagar
0360 216855/213253
Attractions
Losar Festival
This is a 15 day festival which is the New Year according to Monpa calendar of the people of Arunachal Pradesh. The main feature of this festival includes the dances like Aji Lhamu Dance, Lion and peacock dance and the yak dance. It falls in the month of January. During this festival religious flags are also hoisted in houses
Things to do
Adventure Sports: There lives a clandestine adventurer in every tourist searching for some excitement after the saturation of tourist interest. Bomdila, a small place near Itanagar invites all such adventurers to cosset in many such activities. The amazing topology of Arunachal Pradesh is unmatched as far as trekking is considered. Generally the period from September to February is considered ideal for trekking. Rafting and angling activities are also supported here and are extremely popular. It is also possible to find a good friend and expert in these fields to guide you if required.
Termperature
Summer 25-40º C, Winter 15-21º C
Best time to visit
Throughout the year