Deoparayag is one of the Panch Prayag (five confluences) of Alaknanda River and is regarded as the most complete showcase of legends, heritage & traditions. These three rivers flowing majestically through sculptured channels carved through the rocks have carved angular blocks of land around the confluence & the town is set into these three angles. It is commonly believed to be the birth Place of Ganga.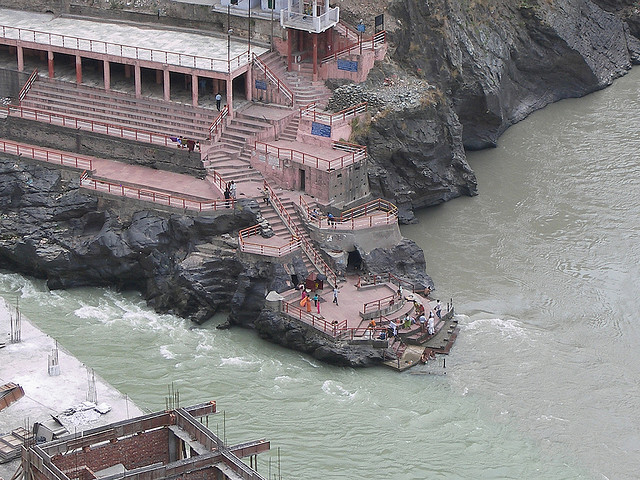 History
The town has been named Devprayag after a sage named Dev Sharma, lived and meditated here and is beleived to have got a glimpse of the Almighty. A sage Deosharma has done his penance here and achieved a glimpse of God.After that this town is named after Deosharma.
It is believed that Lord Rama, the hero of Ramayana and his father King Dashratha, passed here for a thousand years in purificatory exercises after killing Ravana and did penance here.
Accessibility
By Air: The nearest airport is at Jolly Grant, Dehradun (93 kms).
By Rail: The nearest rail head is at Rishikesh (76 kms).
By Road: Devprayag is connected very well to the major towns of Uttaranchal. Major distances from Devprayag are: Shivpuri 55 Kms, RudraPrayag 69 Kms, Rishikesh 70 Kms, Joshimath 182 Kms, Haridwar 94 Kms, Badrinath 226 Kms and Delhi 298 Kms.
Accommodation
One can get some good hotels and guest houses in Devprayag. Ashrams and Government owned hotels are a good option to stay. Alternatively, one can stay at Rishikesh, which has excellent stay options, and visit Devprayag on one day trip.