Dudhwa is situated on the Indo-Nepal border.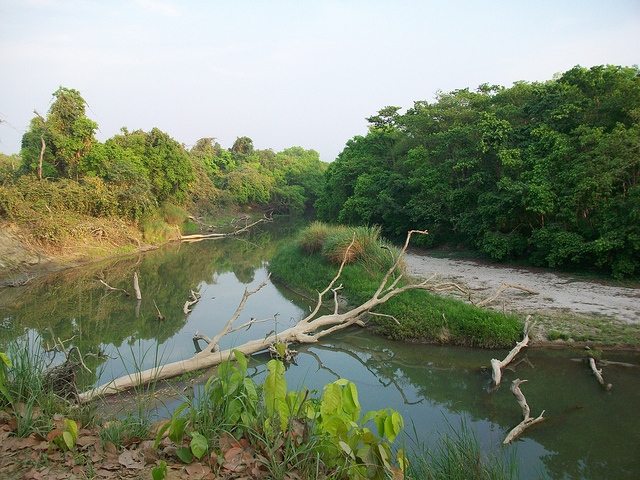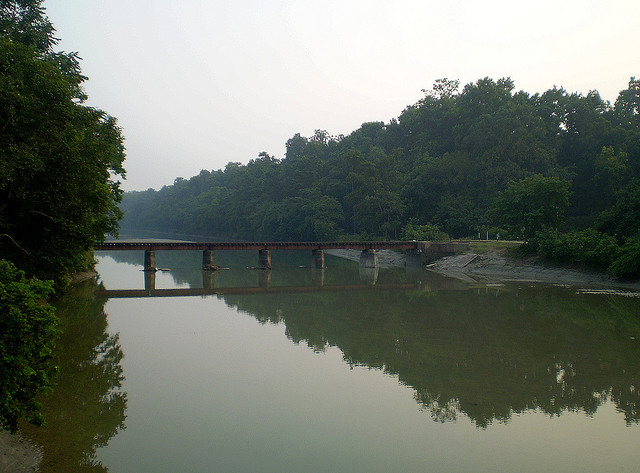 History:
The history of Dudhwa National Park shows that this wild life preserve was initially known as the Sonaripur Sanctuary and founded in 1958 to protect the swamp deer was only 15.7 sq. km. in area. It was enlarged to 212 sq. km and renamed Dudhwa Sanctuary in 1968.. In 1988, when Dudhwa became a part of Project Tiger, the area of the Kishanpur Sanctuary was added to create the Dudhwa Tiger Reserve. It was here in Dudhwa National Park that a major rhinoceros rehabilitation project was started since these forests had been the habitat of the rhinoceros 150 years ago.
Accessibility:
Air
Lucknow, Dhangarhi, Nepal (35 km).
Rail
Dudhwa, on North-Eastern Railway's metre guage section is connected via Mailani to Lucknow & Nainital. Nearest Railway Station : Dudhwa (4 km), Palia (10 km), Mailani (37 kms.)
Road
UPSRTC and private bus services link Palia to Lakhimpur Kheri, Shahjahanpur, Bareilly, Delhi etc. Buses ply frequently between Palia and Dudhwa.
Accommodation:
The Forest Department provides for accommodation inside the Park at its various centres. Forest Rest Houses, Swiss Cottage Tents, and Tharu Huts are available at Dudhwa, Sathiana, Bankatti, Sonaripur, and Kila.
Things to do:
Elephant Rides: The spotting of animals and birds in their natural habitation, and that too sitting on top of an Indian elephant is an experience to treasure for a long time.