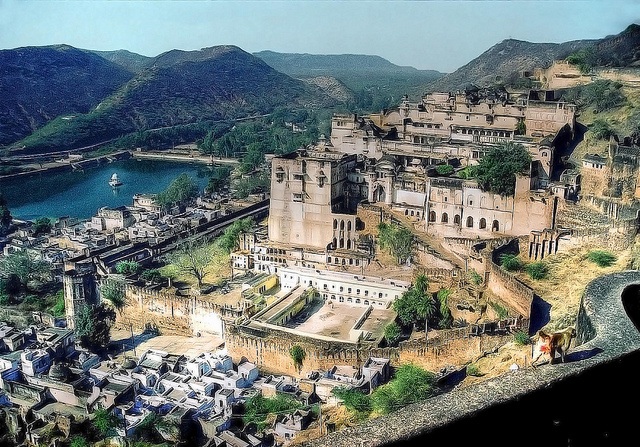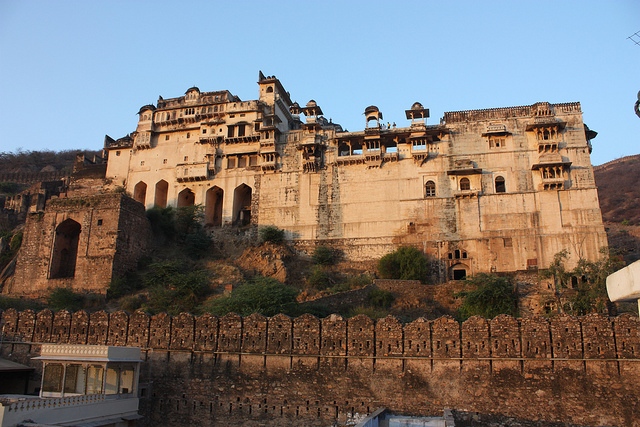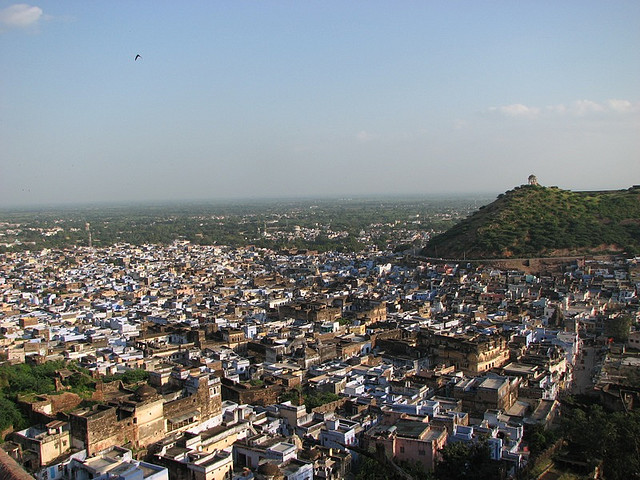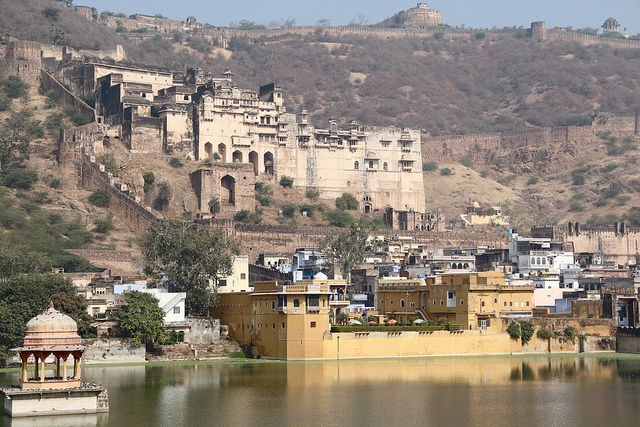 History
The area of Bundi came under the Chauhan rulers in the 12th century. The descendents of the Chauhans set up their center at Bundi and ruled from here. Bundi got its name from Bunda, one of its former rulers. It was an important state at the peak of Rajput glory in medieval times. The association with the Mughals led to the decline of Bundi. In 1624, Emperor Jahangir pressurized the local rulers and split the erstwhile state into two parts-Bundi and Kota. Although the state lost its glory, it continued to be an independent state within the British rule and became a part of India when it gained independence in 1947.
Accessibility
Air: The nearest airport to Bundi is the Sanganer Airport located at Jaipur, which is about 215 km from Bundi. Airport to Bundi city in taxi costs about Rs 2500. Jaipur airport is connected to metro cities Mumbai and Delhi. Foreign travelers can take connection flights from Delhi and Mumbai.
Rail: Nearest rail head is at Kota, which is 35 km away from Bundi. Taxi cost about Rs 500 from Kota to Bundi. Kota is well connected by rail to other major cities.
Road: Bundi is connected with Kota (35 km). Jaipur (215 km), and many other cities through state owned transport services. Private luxury buses are also plying between major cities and Bundi.
Shopping
Bundi is celebrated for its beautiful cotton carpets. These carpets are easily available in the shops of the Main Bazaar, Bundi. Bundi is also quite renowned for its paintings. In particular, the miniature paintings of Bundi are a rare visual treat. These works of art are especially striking due to a particular green tint and are nearly lyrical in their creative expression
Accommodation
Bundi sees a lot of budget and cheap hotels providing the accommodation facilities. There is a real dearth of five star hotels at Bundi. Some of the places worth checking at Bundi include : Royal Retreat, Bundi Tourist Palace, Haveli Braj Bhushanjee, Diamond Hotel, Ishwari Niwas.
Attractions
Step Wells
The step wells are a trademark feature of Bundi. These wells were constructed as a means of providing water to the famine prone town of Bundi. They are also known as Baori, vav, kund or sagar in the local dialect. These step wells are of different shapes and are used to collect and store water. Bundi has a total of 50-odd very old wells and tanks.
Besides their utilitarian value, the baoris had immense social significance in Bundi. The rich and the mighty people of ancient Bundi constructed such magnificent tanks and attached religious significance to such acts. These people were then duly 'respected' for their noble deeds by the local populace.
Termperature
Summer 32-45°C, Winter 5-28°C
Best time to visit
October to March