Saputara is a picturesque and a densely wooded only hill station situated in the Sahyadri Hills. It is a perfect retreat from the hustling bustling city life and is popular from tourism point of view. The hill station also houses the longest ropeway 'Pushpak'- nearly one km long.
The name is derived from the snake deity of the 'Dangs' tribals. On the banks of the river Sarpganga there is an image of a serpent that is worshipped by adivasis or tribal, on Holi and Vash Darash festival. Not like any other colonial style hill stations, the Saputara has no colonial building or view points named after erstwhile British rulers.
http://www.flickr.com/photos/emmanueldyan/3409890698/in/set-72157616306…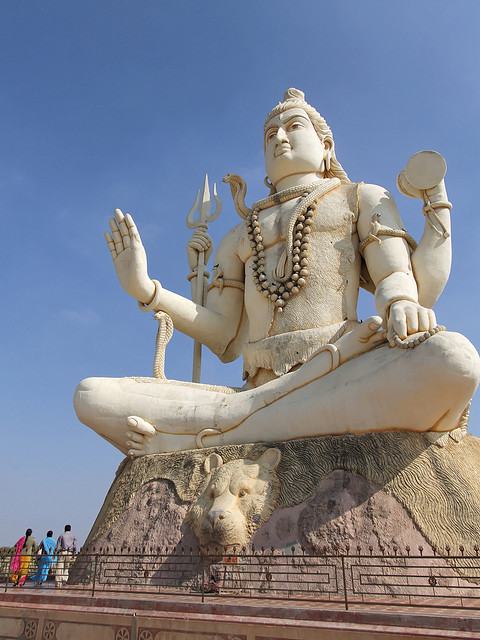 History
Legend has it that Lord Rama spent 11 years of his exile in these very forests.
Accessibility
By Air: Mumbai Chatrapati Shivaji International airport, which is 360 km away from Saputara, is the nearest airport.
By Rail: Waghai railway station is about 50 km away from Saputara city center. This station is directly connected with Mumbai and regular train services are available from here to many cities in India.
By Road: Saputara is well connected to all neighboring cities by Government owned buses.
Shopping
Shopping freaks are welcomed in Saputara with much fan fare and opportunities. Shopping in Saputara is a unique by itself. The important attraction here are the tribal canopy works on bamboo trees. One can pick up many beautiful artifacts and handicrafts, key chain and trinkets like pen stands made in bamboo from the Gandharvapur Artist Village.
Most tourists visit this village loacted near Saputara town take the artifacts as gift items and souvenirs from Saputara. Metal artifacts made by the Bastar community of tribes are a precious item to shop. World renowned paintings, paints are made out of dyed vegetables, are special shopping attraction in saputara.
Pretty pieces of pottery, jewelerry, vases, paintings, pen stands, and key chains, all made from bamboo chips and other locally found material can be purchased from here.
Accommodation
There is no accommodation facility at Purna Sanctuary. So it is better to look accommodation at Saputara as it has many hotels, cottages and log huts that offer accommodation. Gujarat Tourism Corporation also runs a well-resourced station here apart from private restaurants and wayside stalls.
Things to do
Trekking: Saputara is really a wonderful vacation spot for trekking with many established trekking trails and many unexplored pathways, still with unspoiled atmosphere and surroundings. An enthusiast tourist to Saputara can undertake trekking in Saputara hills, nature walks around the Saputara Lake, hill climbing to Valley view point, Forest camping in the dense woods of Saputara hills and such many dynamic adventurous activities.
The trekking trails in Saputara hills and forests pose mild to rough challenges to a trekker. It is really fascinating to have Trekking in the established trekking trails to Rajat Pratap and to Tridhara near Dhupgarh. The trekking trails extend up to Sangam. Mild trekking trails from Khud to Sunder Kund, To Jata Pura Hills and to the hill top temple attracting many tourists.
Termperature
Summer 23-44°C, Winter 10-36°C
Best time to visit
March to October
Famous For
The only hill station in Gujarat