The charming town of Madikeri is the district headquarters of Kodagu, formerly called Coorg. When the British occupied Kodagu they nicknamed it the "Scotland of India". Lying in the Western ghats at an altitude of 5,000 feet above sea level, the picturesque hill station, dotted with red-roof topped homes, has an economy that mainly depends on agriculture, coffee plantations and tourism.
The Kodavas, easily identified by their distinctive dresses and ways, are the main inhabitants of this region and consider Madikeri their home.
http://www.flickr.com/photos/freakyyash/4465419824/in/photostream/#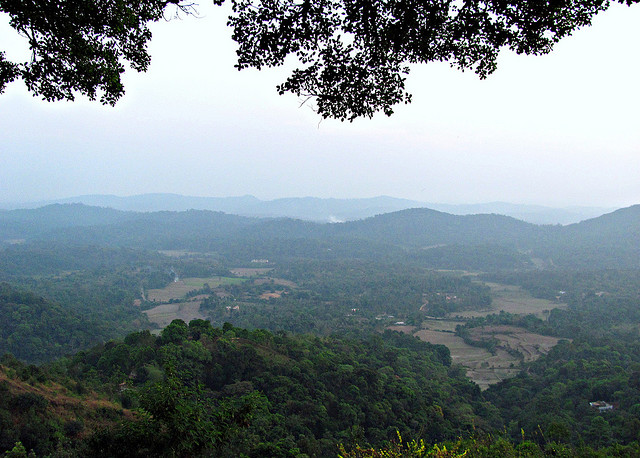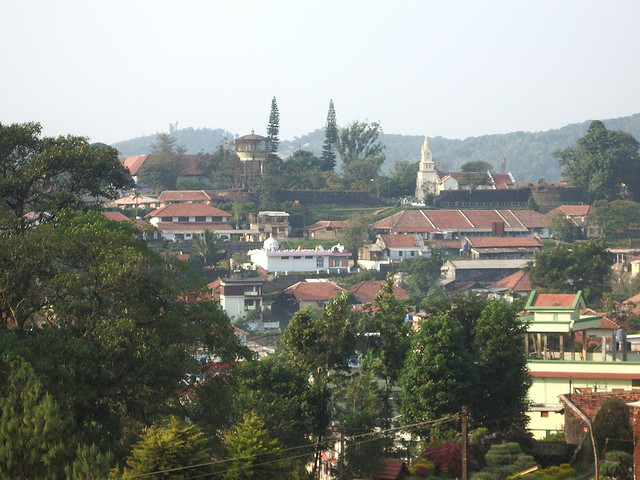 History
Madikeri was formerly called Muddurajakeri after Mudduraja, a Haleri King who ruled Kodagu. After gaining independent from the Nayakas in 17th century the town was briefly occupied in the 18th century by Hyder Ali and Tipu Sultan before regaining its independence.
Accessibility
Air: Nearest airport to Madikeri is Mangalore terminal, which is about 136 km from Madikeri. Taxi charge for the travel from Mangalore to Madikeri is about Rs 2500. Nearest International airport is Karipur (Kozhikode), which is 180 km away from Madikeri. It cost around Rs 3500 from Madikeri to Karipur. Karipur airport is connected to many Arab cities. Mangalore air terminal is connected to Bangalore and Chennai.
Rail: The nearest railway stations are Hassan, Thalassery, Kannur and Kasrgod, all are nearly 115 km away from Madikeri. Nearby major railhead is Managalore which is connected to all cities in India with rail facilities.
Road: Madikeri is well connected by KSRTC buses of Kerala and Karnataka. Many private buses also connect Madikeri with other nearby cities.
Shopping
Madikeri is famous for coffee and pork, you can also try for good quality liquor which suites the local condition.
Things to do
Trekking: Madikeri is probably the best place in Karnataka to indulge in adventurous trekking. There are number of trek routes that turn out to be a great fun. Some of them are apt for starters, but there are few that are good enough to test even the most experienced.
Thandiyandamole and Pushpagiri, rising to a height of 5729 feet and 5626 feet respectively are the highest peaks of all in Madikeri. Though not very high from a good trekkers perspective, it is their steepness that makes them tough to conquer.
These trek routes still do not see a lot a lot of human intervention, due to which they are kept very clean and green. The picturesque surroundings only add to the allure of these trek routes.
Best time to visit
October to April