Jeypore, also spelled Jeypur and Jaypur, is a historic place of pilgrimage, was once the capital of Kalinga kingdom and had achieved the pinnacle of glory in archeological excellence. It is famous for Saktipeetha of Goddess Biraja.
Image Credit: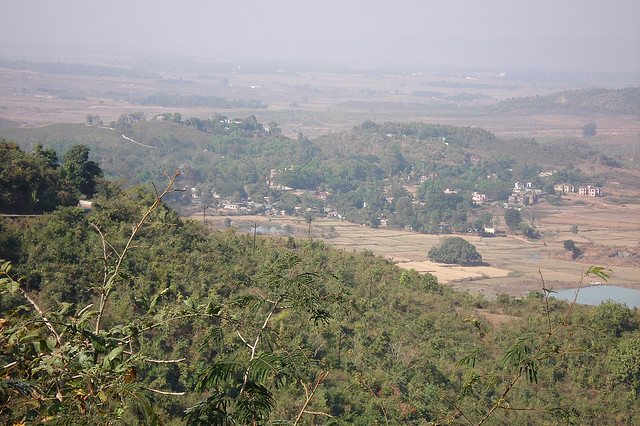 History
Jeypore is the most important place in the history of Dandakaranya and the undivided Koraput district which was the second largest district in India till its division. The history of Jeypore is inextricably linked with that of the ruling Deo or Dev dynasty.
Accessibility
Air: Visakhapatnam (220 km) in Andhra Pradesh and Bhubaneswar (521 km) are the nearest Airports
Road: The N. H. No. 43 is connected by regular bus services from Bhubaneswar, Berhampur and other important towns of Orissa, Andhra Pradesh & Chhatisgarh.
Rail: The nearest railhead is Rayagada.
Shopping
The Bazaars in Jeypore have on display an interesting array of handicrafts, local woven textile, local fabric, show pieces, etc. uttacki sarees, sambalpuri silks, pipli, etc. The rich handicrafts industry of Orissa churns out many more items sure to delight art lovers and shopaholics.
Accommodation
HOTELS:
Hotel Madhumati
Hotel Apsara
Hotel Princess
Hotel Shankar
Manorama Lodge