Chilika is a brackish water lagoon, separated from the Bay of Bengal by a 60 Km long narrow strip of marshy islands and sand-flats. It is the largest coastal lagoon in India and the second largest lagoon in the World. It is the largest wintering ground for migratory birds in the Indian sub-continent that hosts over 160 birds in peak migratory season.
The lake was formed due to the silting action of the Mantei River, which drains into the northern end of the lake, and the northerly currents in the Bay of Bengal, which have formed a sandbar along the eastern shore leading to the formation of a shallow lagoon.
Image Credit:
http://www.flickr.com/photos/ranbirmahapatra/3231962486/
http://www.flickr.com/photos/alaina/3290377212/
http://www.flickr.com/photos/alaina/3289593359/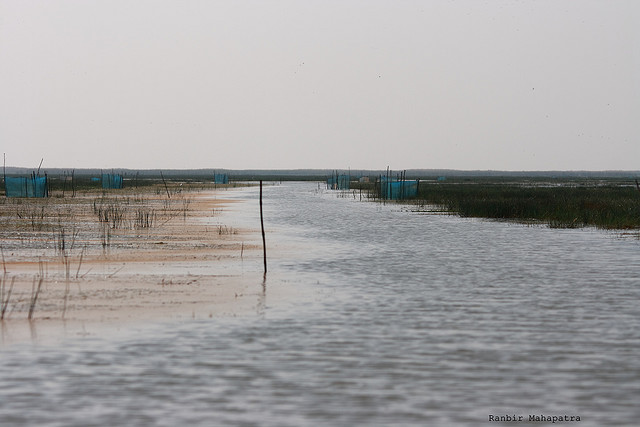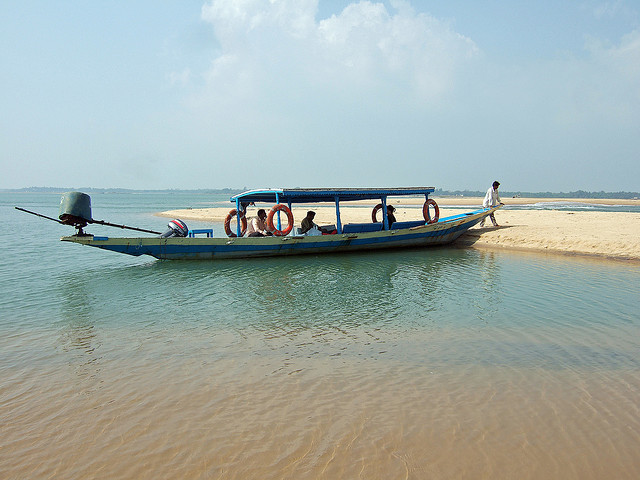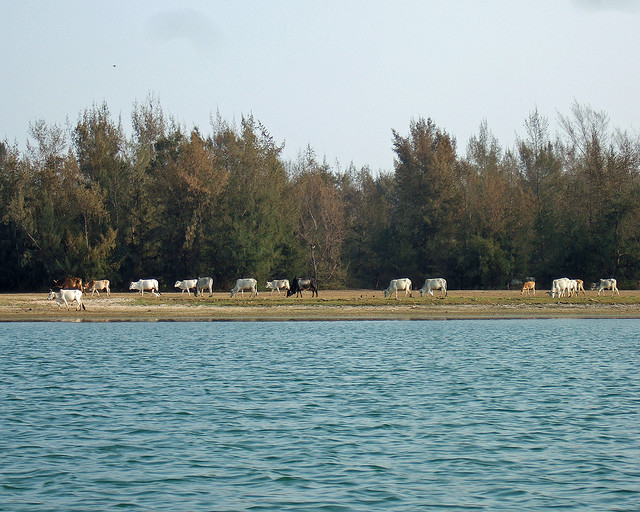 History
Some ancient texts refer to Chilka as a major harbour. The famous Chinese traveler Fa-Hien also refers to a port from where ships bound for South East Asia. This port was said to be located at Chhatragarh on the banks of the Chilka Lake. Excavations of the 7th century revealed ship anchors, and 10th century documents refer to the Chilka Lake as being a vital port and shelter for ships going to Asia.
Accessibility
Air: It is 100 km away from Biju Patnaik InternationalAirport, Bhubaneswar
Rail: 2 km from Balugaon Railway Station. The Calcutta -Chennai rail route of S.E.R. touches Chilika Lake at Balugaon, Chilika, Khallikote and Rambha .
Road: National Highway No. 5 runs along the lake and touches Balugaon, Barkul and Rambha. Buses and taxis are available from Cuttack, Bhubaneswar, Puri and Berhampur to Chilika. OTDC provides luxury coaches and cars from Bhubaneswar and puri.
Accommodation
Numerous hotels, rest houses, villas and huts are dotted in and around the lake. Some places of accommodation are owned and managed by OTDC, while others are maintained privately. Moreover, at the southern end of the lake, there are tourist bungalows at Rambha and Barkul which is 6 km north of Balugaon railway station.
The OTDC offers the Panthanivas resorts at Rambha and Barkul. The Ashoka Hotel at Balugaon and the Yatrinivas at Satapad. The hotels are moderately priced.
Attractions
Sea Sizzlers
Enjoy delicious sea food preparations in patta (leaf plates), here in Chilka. Satiate your taste buds with fresh Tiger Prawns, Red Crabs and other fish delicacies in food stalls set up by the locals.
Things to do
Cruising
Cruising in the lake is the most indulged in activity by the tourists. Take a boat ride to all the islands which is definitely going to be a wonderful experience.
District
Puri, Khurda and Ganjam
Best time to visit
October to March
Famous For
Asia's largest brackish water lagoon with a phenomenol variety of resident and migratory birds.