Bharatpur, also known as Lohagarh, was founded by Maharaja Suraj Mal in 1733. It was once an well planned and well-fortified city, and the capital of Jats kingdom ruled by Sinsinwar Maharajas.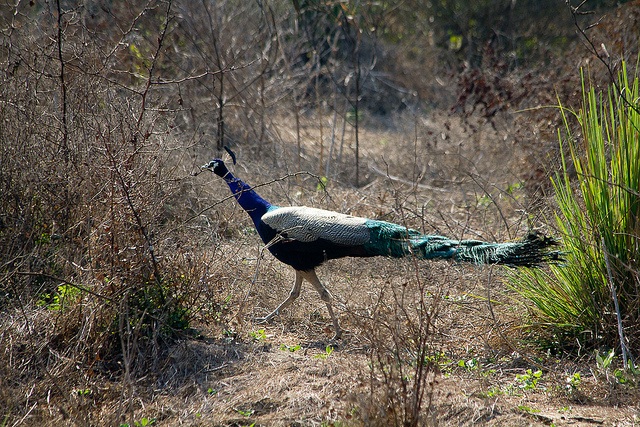 History
The most prominent part of the history of Bharatpur is associated with the Jat Empire. The Jats ruled in this place in the medieval age. Bharatpur has been a segment of the old Matsya Desh. This place has some important mythological connections. History of Bharatpur has immediate correlation with history of Rajasthan. The town was named Bharatpur after Bharata, a brother of Lord Rama, whose other brother Laxman is the family deity of the erstwhile royal family of Bharatpur.
For example, the Pandavas are believed to have spent the 13th year of their exile here around 3500 years back. Some archaeological specimens of the ancient civilization of this place can still be seen in the Bharatpur Museum.
The city and the fort of Bharatpur have been believed to be founded by Lord Aditya Consul in the early seventeenth century. He established a state in the Mewat region south of Delhi, with its capital at Deeg. Leaders such as Gokula, Raja Ram, Churaman and Badan Singh brought together all the Jats and moulded them into a force to be reckoned with. Maharaja Suraj Mal was the state's greatest ruler; he made the state a formidable force in the region. During the British Raj, the state covered an area of 5,123 km² and its rulers enjoyed a salute of 17 guns. The state acceded unto the Dominion of India in 1947. It was merged with three nearby princely states to form the "Matsya Union", which in turn was merged with other adjoining territories to create the present-day state of Rajasthan.
Accessibility
Air: Nearest International Airport is Delhi, which is about 184 km away. Taxi from Bharatpur to Delhi costs about Rs 3000. Delhi is well connected to all major cities in India and abroad. Agra's Kheria Airport is the nearest domestic terminal, which is about 45 km away.
Rail: Bharatpur being in the central railway zone is well connected to Jaipur, Mumbai, Ahmedabad, Delhi and other major cities of India.
Road: State owned bus services are available from Agra, Fatepur Sikri, Japiur and many other cities in North India. Tourist service providers arrange deluxe buses from New Delhi, Jaipur (180 km) and Alwar (120 km). Tourist deluxe services will cost about Rs 3-4 per kilometer.
Shopping
Bharatpur is famous throughout the world mainly as a National Park. There are not many Bharatpur shopping destinations. However, tourists visiting Bharatpur can still find buying small stuff to take back as souvenirs. Read on this Bharatpur shopping guide to explore more about shopping in this city.
Shopping places in Bharatpur, Rajasthan are known for a number of items. Some of the famous shopping items of Bharatpur are:
Jewelry (of precious and semi-precious stones)
Antiques
Marble carvings
Brass work
Jaipur textiles (especially bandhej/tie and dye print)
Bharatpur is world renowned for the Keoladeo Ghana National Park. Not obviously a shopping destination, tourists heading for Bharatpur can manage to take home souvenirs and curios typical of India. For shoppers, the ideal place to shop would be the city of Jaipur.
Jaipur is famous for its jewelery made of precious and semi-precious stones. Also known are Jaipur textiles especially the bandhej (tie and dye print), brass work, antiques and marble carvings.
Accommodation
Accommodation is provided by a number of standard and budget hotels. Some known facility providers include:
ITDC Bharatpur Forest Lodge, Hotel Saras, Laxman Niwas Palace, Hotel Paradise, Hotel Sunbird, Pelican Hotel.
Hotels in Bharatpur offer the best accommodation options. Bharatpur has a range of hotels, from luxury hotels and resorts to budget hotels and guest hoses. The forest rest house is also an option for those who want to have a closer rendezvous with the wild.
Some of the prominent hotels in Bharatpur are:
Laxmi Vilas Palace (Heritage Hotel)
Udai Vilas Palace (Heritage hotel)
Bharatpur Forest Lodge (Government Approved)
Ashok Forest Lodge (3 Star Hotel)
Things to do
Indulge in Bird Watching
Bharatpur is especially famous for its bird sanctuary, which is also called Keoladeo Ghana National Park. The place boasts of as many as 375 species of birds, of which the most notable ones are Common Demoiselle, the rare Siberian Cranes, Boar Painted Storks, Egrets, Cormorants, White Ibis, Jacanas, While Harriers, Fishing Eagles, and Pied Kingfisher. The best times for bird watching at this sanctuary are August to November (for resident breeding birds) and October to February (for migrant birds).
Discover the Rich Wildlife
Bharatpur Bird Sanctuary, unlike what its name suggests, is not home to birds only. Rather, it also boasts of rich and varied species of wild animals as well. For instance, you can easily spot blue bull (nilgai), black buck, spotted deer, sambhars, jackals, otters, and fishing cats at the place. Then, the sanctuary also houses snakes and reptiles, like pythons and monitor lizards.
Explore the Rich Heritage
If you are one of those who love to delve into the past of a city and explore its rich heritage, then Bharatpur will surely not disappoint you. There are a number of historical places in the city that are worth visiting. For instance, you can explore Bharatpur Palace and Government Museum, which comes across as a blend of Mughal and Rajput styles. Then, there is Ganga Mandir, Laxman Mandir and Lohargarh Fort, all of which surely merit a visit.
Go on a Safari
A visit to Keoladeo Ghana National Park, without going on a jungle safari, would be as good as wasted. So, do make sure to get up early in the morning and go on a wildlife safari. You are sure to come up with some of the most exciting sights in the bird sanctuary.
Enjoy The Boating
Bharatpur Bird Sanctuary has been created around an artificial lake, Bharatpur (after which the sanctuary has been named). The beautiful lake not only attracts tourists, but is a favorite spot of the birds as well. So, don't forget to take a boat ride in the sanctuary and watch the birdlife from up close.
Termperature
Summer 32-45°C, Winter 5-28°C
Best time to visit
September - February
Famous For
Keoladeo National Park, is a declared UNESCO World Heritage Site