Ahmedabad, often described as the Manchester of the East being the textile city of the state, is the largest city located on the banks of the river Sabarmati. It is a city with mix of rich tradition and modern feel, famous for the Navaratri festival and 'Uttarayan' (an annual kite-flying festival on Makar Sankranti). It provides a unique blend of Hindu and Islamic architecture; the Ahmedabad city is mainly divided into two parts, the old city, and new city, where the old city is narrow and crowded, the new city is well planned with its huge buildings and well-structured, wide roads.
This place is also famous for its rich association with the Indian Freedom Movement and the Father of the Nation, Mahatma Gandhi.
Image Credit:
http://www.flickr.com/photos/75898774@N08/6813570039/in/photostream/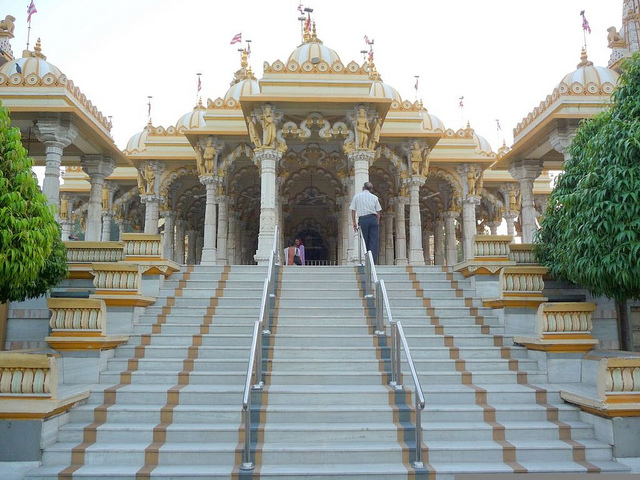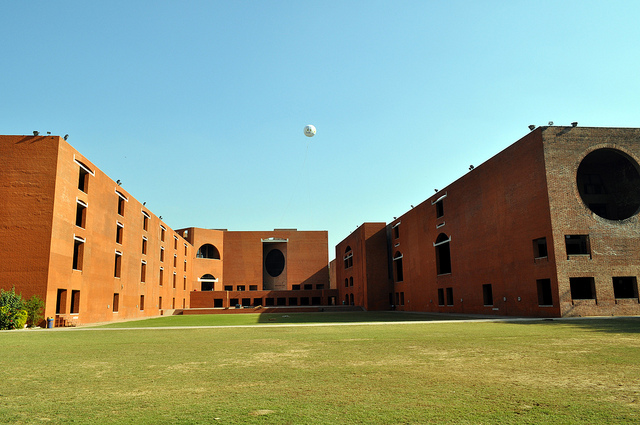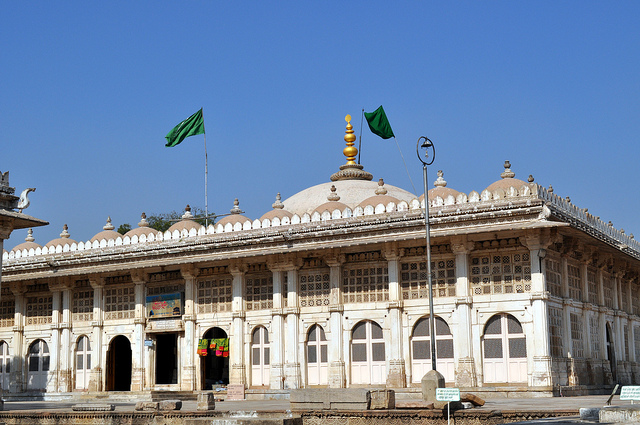 History
Ahmedabad was named after Sultan Ahmed Shah, the erstwhile ruler of Medieval Gujarat, who built the city in 1411 AD. In 1572, Emperor Akbar seized it and assimilated it within the great Mughal Empire. It became an important business center during the Mughal period until the death of Aurangzeb in 1707, after which the city again began to decline. The British seized it in 1818 and set up a number of textile mills here. It became the temporary capital of the state of Gujarat from 1960 to 1970.
Accessibility
By Air: Ahmedabad Airport is Sardar Vallabhbhai Patel International Airport, which is about 14 km from the heart of the city and is connected with all major cities in India and also with many cities in abroad.
By Rail: Ahmedabad railway station is connected to many major cities including Mumbai and Delhi.
By Road: The closest metro is Mumbai and everyday deluxe bus services are available from Mumbai and also from all major cities in Gujarat.
Shopping
Shopping in Ahmedabad is fun wandering through this city of fabrics and curios with a strong old world charm. Premier shopping areas in Ahmedabad are C.G.Road, Ashram Road, Law Garden, and Relief Road. The Khadi Gram Udyog Emporiums, Hastkala, Kapasi Handicrafts Emporium, Saurashtra Emporium, and Bandhej are some of the places where one can get cotton garments, handicrafts, and curios. Gurjari, the Gujarat State Crafts Emporium, has some of the best products not only from Ahmedabad but also from Gujarat. Teen Darwaja in old city, once a great place for antique, will be a fascinating shopping experience if one has the time and inclination for bargaining.
Accommodation
Ahmedabad is dotted with a variety of hotels ranging from five star deluxe to standard hotels. Hotels in Ahmedabad are equipped with all the modern amenities and they offer pleasant stay to guests. In fact, when you stay in the hotels of the city you will feel yourself at home. Here is a list of some of the hotels that a located in Ahmedabad.
Deluxe Hotels : Le Meridien (Khanpur), Hotel Taj Residency Ummed (Hansol), Hotel Cama Park Plaza (Khanpur) and Fortune Hotel Landmark by Welcomgroup (Ashram Road).
Standard Hotels : Hotel Comfort Inn Sunset (Hansol), Inder Residency (Ellisbridge), Quality Inn Rivera (Khanpur), The Chambers (Ellisbridge), The Westend (Ellisbridge), Hotel Fortune.
The historic city of Ahmedabad has a wide range of hotels, offering modern facilities with a traditional hospitality. Shopping in Ahmedabad can be a fascinating experience, as one will be dazzled by the array of exquisite handicrafts of Gujarat. Ahmedabad is famous for its association with Mahatma Gandhi whose simple Sabarmati Ashram here on the banks of River Sabarmati is the center of national pilgrimage.
Some of the prominent hotels in Ahmedabad where you can stay comfortably while enjoying the sights of this city are:
Five Star Hotels
Holiday Inn Ahmedabad
Taj Residency Ummed
First Class Hotels
Cama Park Plaza
Comfort Inn Sunset
Budget Hotels
Hotel Nest
Hotel President
Termperature
Summers 23-44°C, Winters 10-36°C
Best time to visit
October to March