Pauri Garhwal is not only an important pilgrim destination but also very popular with casual tourists who seek to retreat from the hustle bustle of the city life into this quite Himalayan abode. It is blessed with natural and picturesque beauty, lush green forests, turquoise blue sky and extremely hospitable people.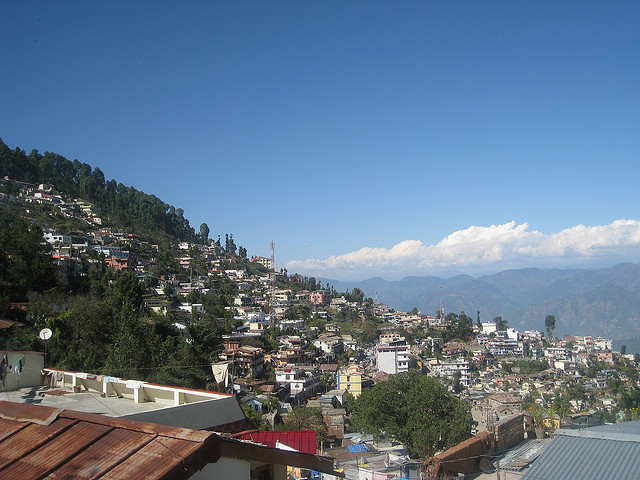 History
Pauri Garhwal district was a part of the erstwhile Garhwal Kingdom ruled by the Pal (Shah) dynasty. The throne of the King was at Srinagar. In 1803 Gurkhas, after many unsuccessful attempts, finally succeeded in capturing Garhwal by defeating the army of King Pradyumna Shah. In 1816, the British defeated the Gurkhas in the Anglo-Nepalese war, and the Garhwal Kingdom was reestablished from Tehri. However, the eastern part of Garhwal (named as British Garhwal), along with Kumaon, was merged with British India as a result of the Treaty of Sugauli.
After independence it was known as Garhwal district and further divided into Pauri Garhwal and Chamoli districts in 1960. In 1997 an additional area was carved out of the Pauri Garhwal and merged with parts of Chamoli and Tehri Garhwal districts to form a new district named Rudraprayag.
Accessibility
Air: Nearest airport is Jollygrant which is 155 km away from Pauri and is situated in Dehradun. Jollygrant airport is connected to Delhi airport. Taxi services are available from airport to Pauri and it costs about Rs 3000. Delhi is the nearest international airport which is 300 km away. Delhi is well connected to all major cities in India and many cities abroad
Rail: Nearest railway station is Kotdwar, which is nearly 108 km away from Pauri. This station is connected to all cities in India. Taxi services are available from Kotdwar to Pauri, costing about Rs 2000.
Road: Pauri is well connected to many cities in the region by buses. Private and public buses offer services from Pauri to Rishikesh (117 km) and Kotdwar (108 km). Pauri is connected to Hardwar, Dehradun and Mussoorie.
Best time to visit
April to June and September to mid-November