Jammu, known as the 'city of temples', is located on the banks of river Tawind and is the winter capital of state of Jammu & Kashmir. In the west of the City, Jammu is seperated form Pakistan by the Line of Control.
Image Credit: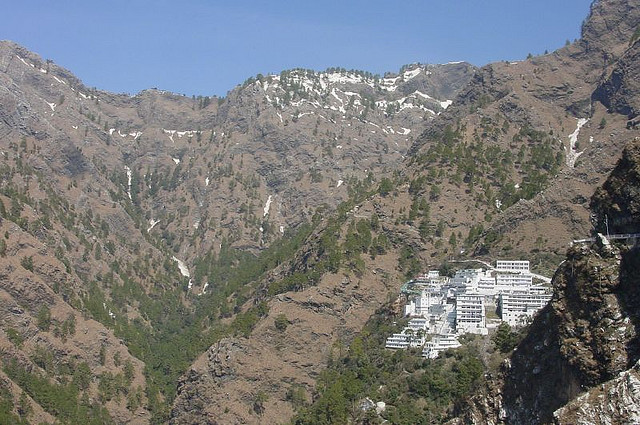 History
Jammu was founded by Raja Jamboolochan in the 14th century. It was named Jambu-Nagar which was subsequently camed to be called Jammu. Jambu Lochan's brother, Raja Bahu Lochan, constructed a fort on the bank of the Tawi River - The Bahu Fort - that is now one of the popular historical places in Jammu.
Jammu has been frequently mentioned in mythological books like Mahabharata, there is even evidence that suggests Jammu was part of the Harappan civilization. Jammu was also part of the Maurya, Kushan, Kushanshahs and Gupta kingdoms. Before becoming part of the British India, Jammu was ruled by Mughals, Sikhs, and Hindu Kings. It became part of Indian republic after independence.
Best time to visit
October to March