This complex in Mehrauli, south Delhi, houses structures dating from the Slave Dynasty (1206-1290) and is designated as a UNESCO World Heritage Site. The gardens are kept in excellent shape, making this a popular relaxation and picnic spot. Open daily from sunrise to sunset. Light-and-sound show held most nights after sunset.
The highest stone tower in Delhi India, the Qutub Minar was built by Qutb-ud-din Aibak, the Viceroy of Mohammed Ghori in 1192. It was built to celebrate Ghori's victory over the Rajputs. Within the complex, is the famous Iron Pillar which has stood for millennia without rusting, Quwwat-ul-Islam, the first mosque built in India, and the Alai Darwaza, the gateway to the complex erected by Alauddin Khilji. The entry to the Minar has been closed, after the tower became infamous for the several suicides that were committed here. Qutb Minar is a successful tribute to architecture, as it captures one's attention by its sheer mass appeal.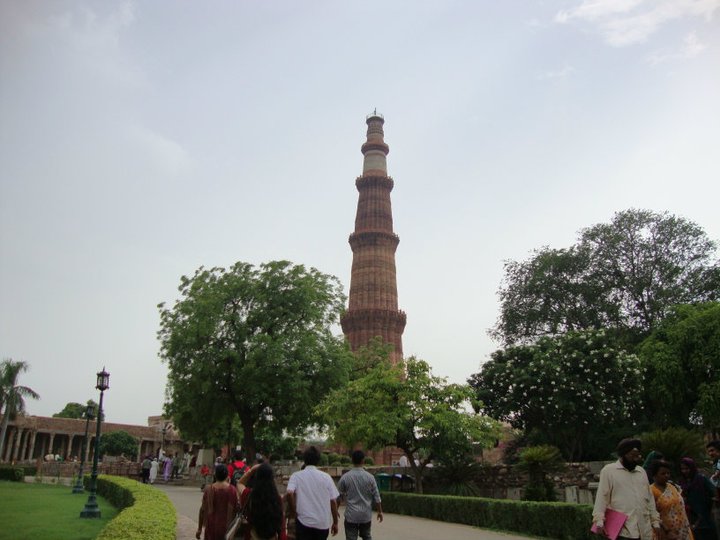 Accessibility:
Nearest Railway Station is Hazrat Nizamuddin Railway Station
Nearest Metro Station is Qutb Minar.
Famous For:
Highest brick tower in the world